A new apartment and a chocolate turkey
This morning, we arrived at the new flat to discover a Thanksgiving gift hanging from a door…a chocolate turkey…welcome to America!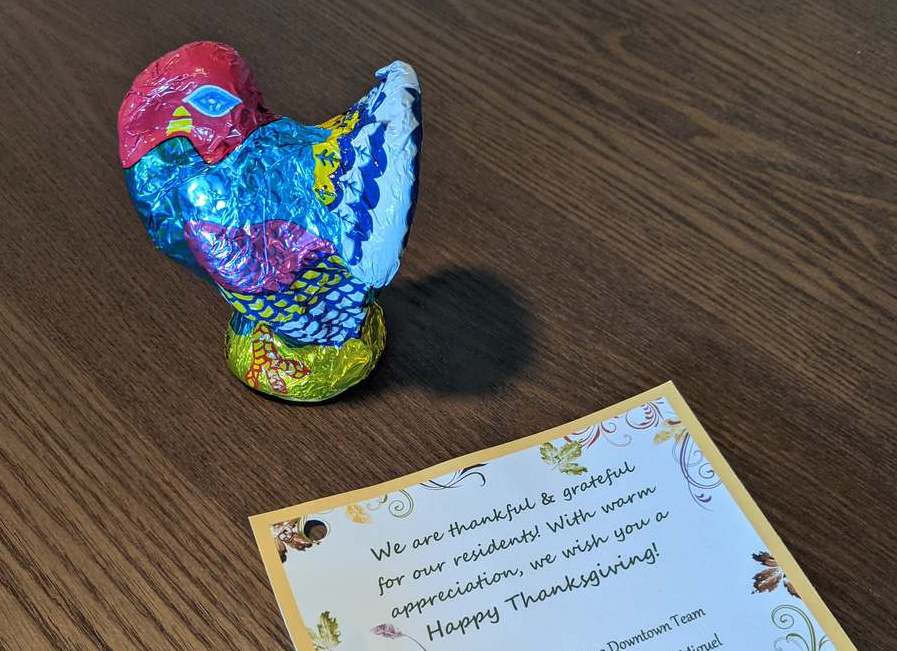 This is going to be a short post as yesterday was mostly focused on moving furniture into the new flat and I suspect that is too boring to write about.
The furniture guys were legends – they liked my Dr. Martens and the fact I was blaring out naughties club music from the Speakers  (good old Cascada). I still can't get over how friendly everyone is here.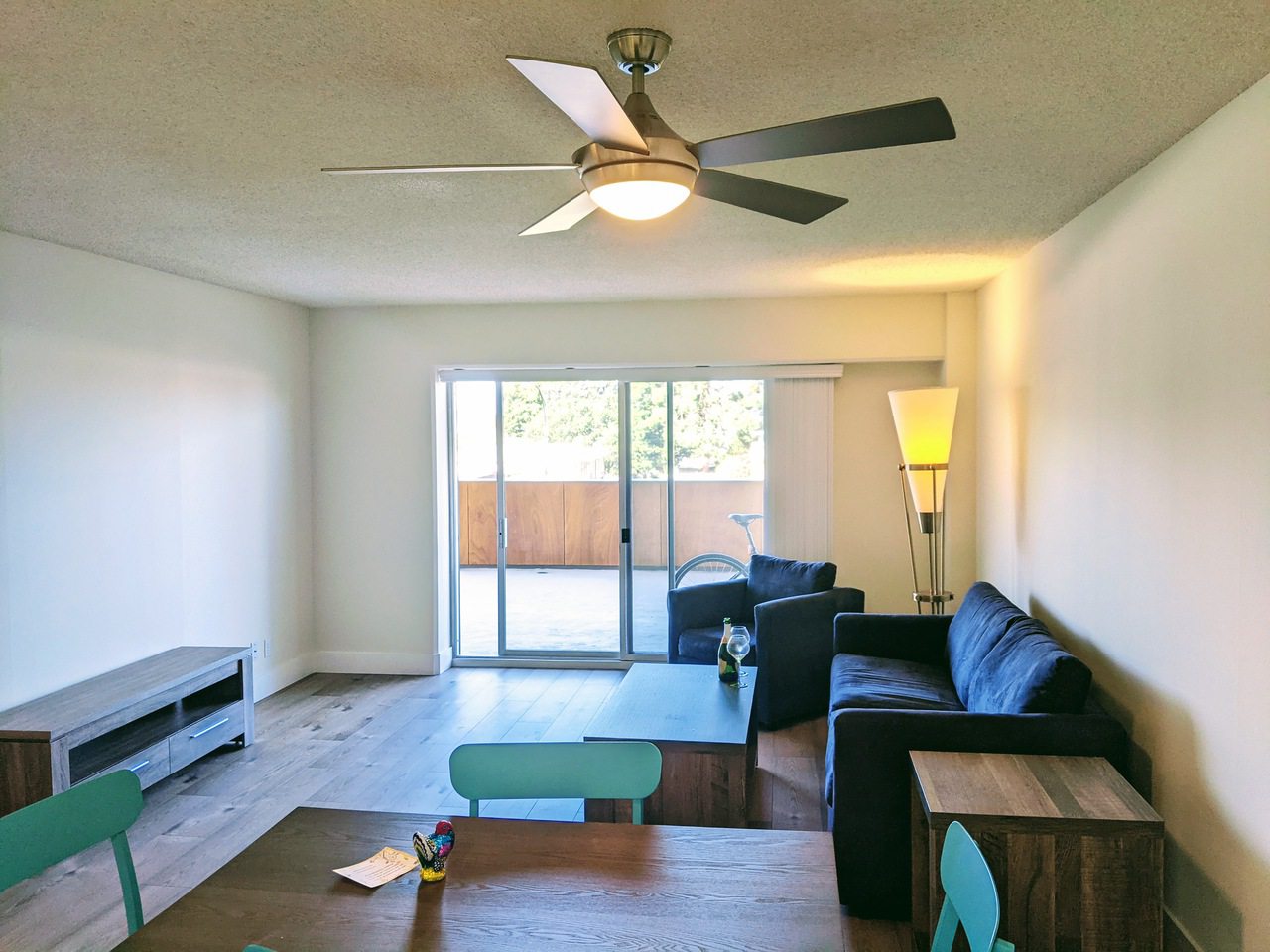 The flat is now starting to look a bit more cheerful and has a sofabed so anyone wishing to stay (*hint hint friends*) is now welcome.
Andrew had his first day of work and has discovered he has an excellent commute to work on the bike. I spent most of the day pottering about buying bits & bobs for the flat, as we won't have any of our stuff from home until the New Year.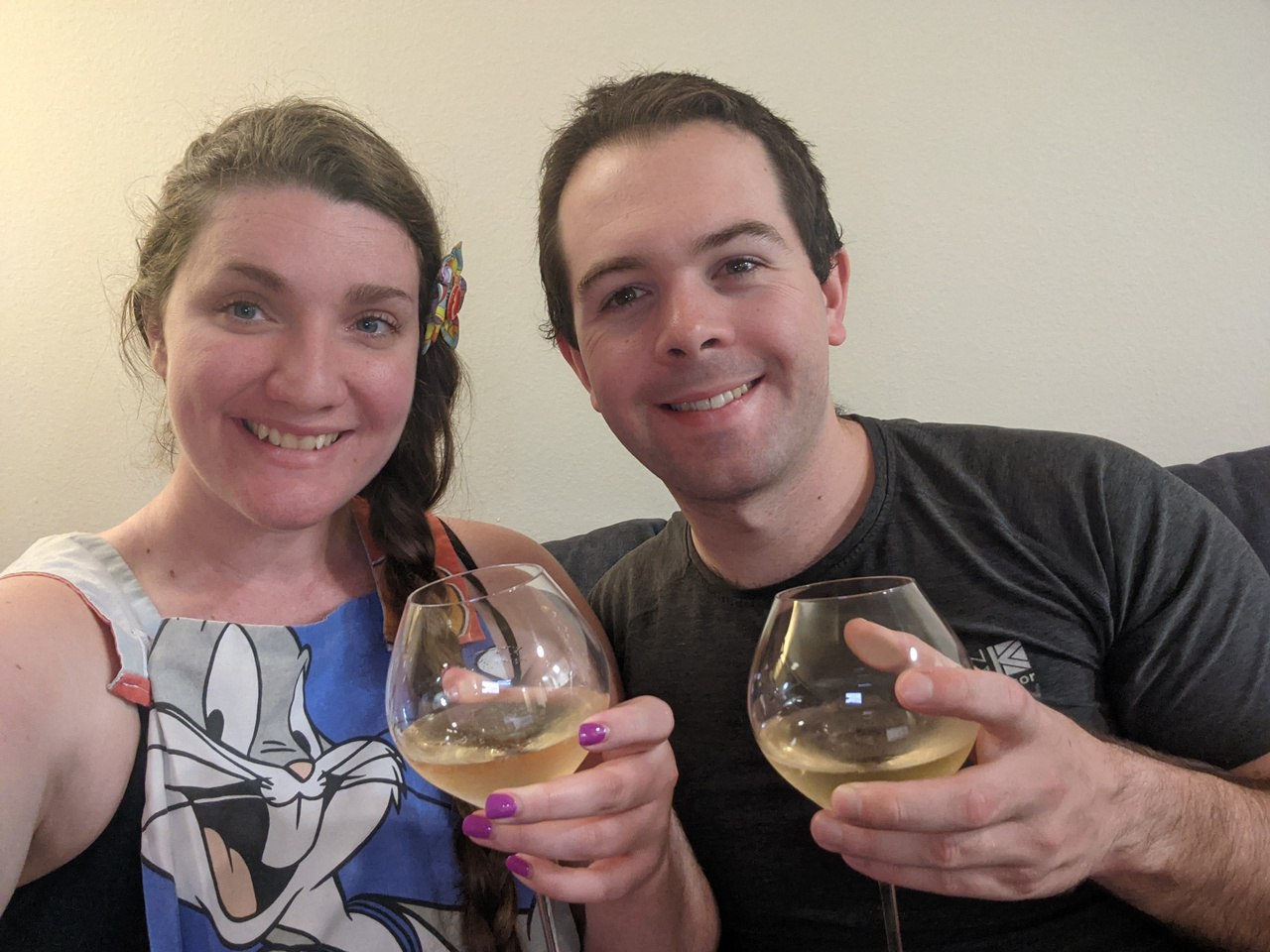 Yesterday evening we both christened the Apartment building gym (excellent) then popped a bottle of Californian Champagne to celebrate the move. We had to return to our Airbnb to sleep as currently, we don't have any bedding.
British whinge of the day
One thing we are both really missing is the fabled egg cup. When we went to the hardware store, our request for egg cups was met with a blank expression, and it turns out it is not a thing here – apparently Americans only eat soft boiled eggs!!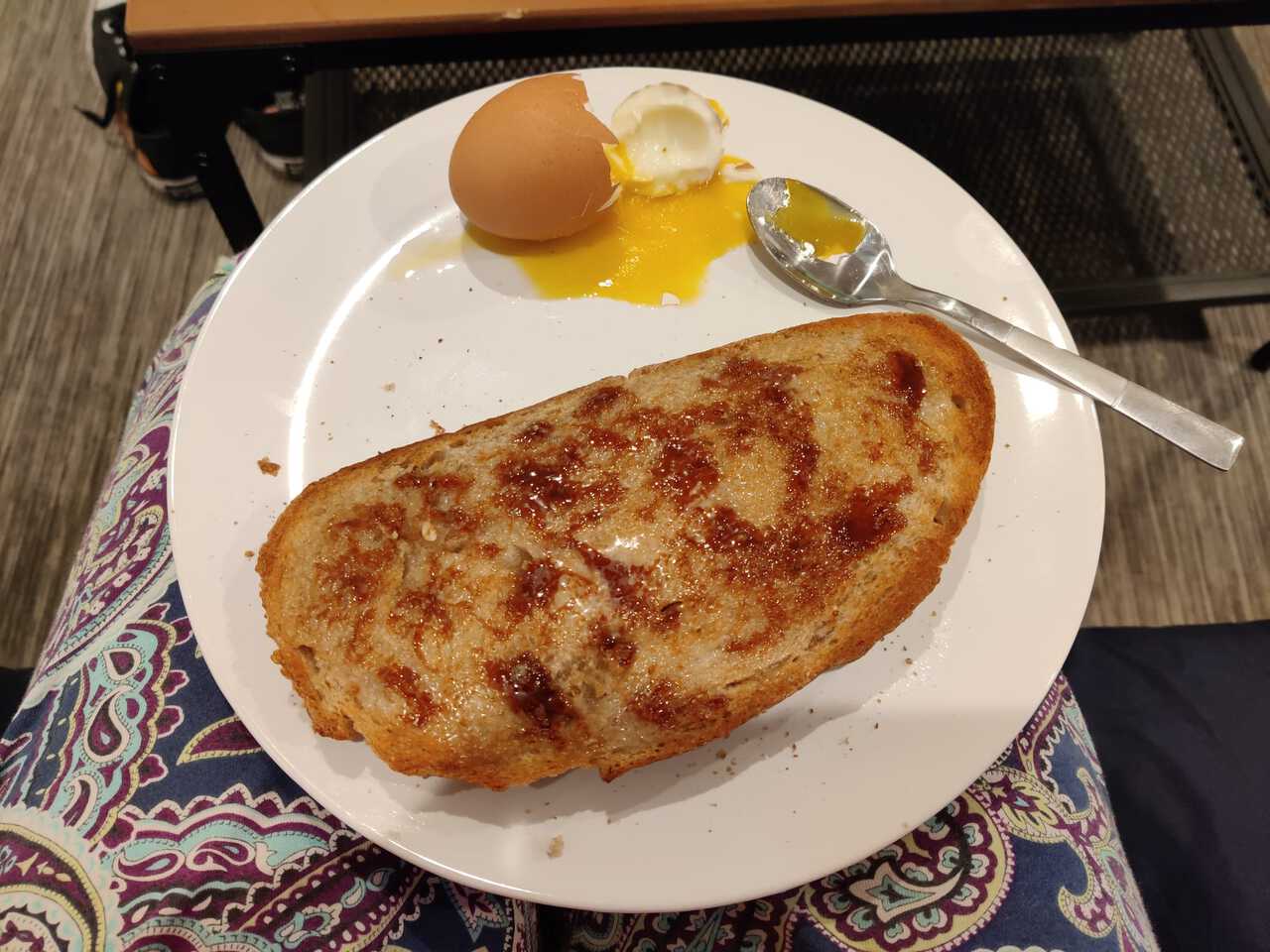 Thus, I have included an image of our sad attempt at boiled eggs – at least there is marmite! We have ordered some egg cups from Amazon, but apparently, they won't be arriving for a while. In the meantime, I am on the lookout for some shot glasses that will suffice.