A pool hall with a penchant for Metallica and a knock-off Guinness Toucan
The past week Andrew and I have been fairly smug thanks to the glorious Californian weather. It got to 18°C last week, which meant that I have felt obligated to spend as much time as possible outside.
Thanks to the great weather I have got back into running regularly, and have been trying to explore new places. San Mateo itself is a bit concrete, with lots of massive crossroads, so it's quite frustrating running on the roads as it is very stop-and-start.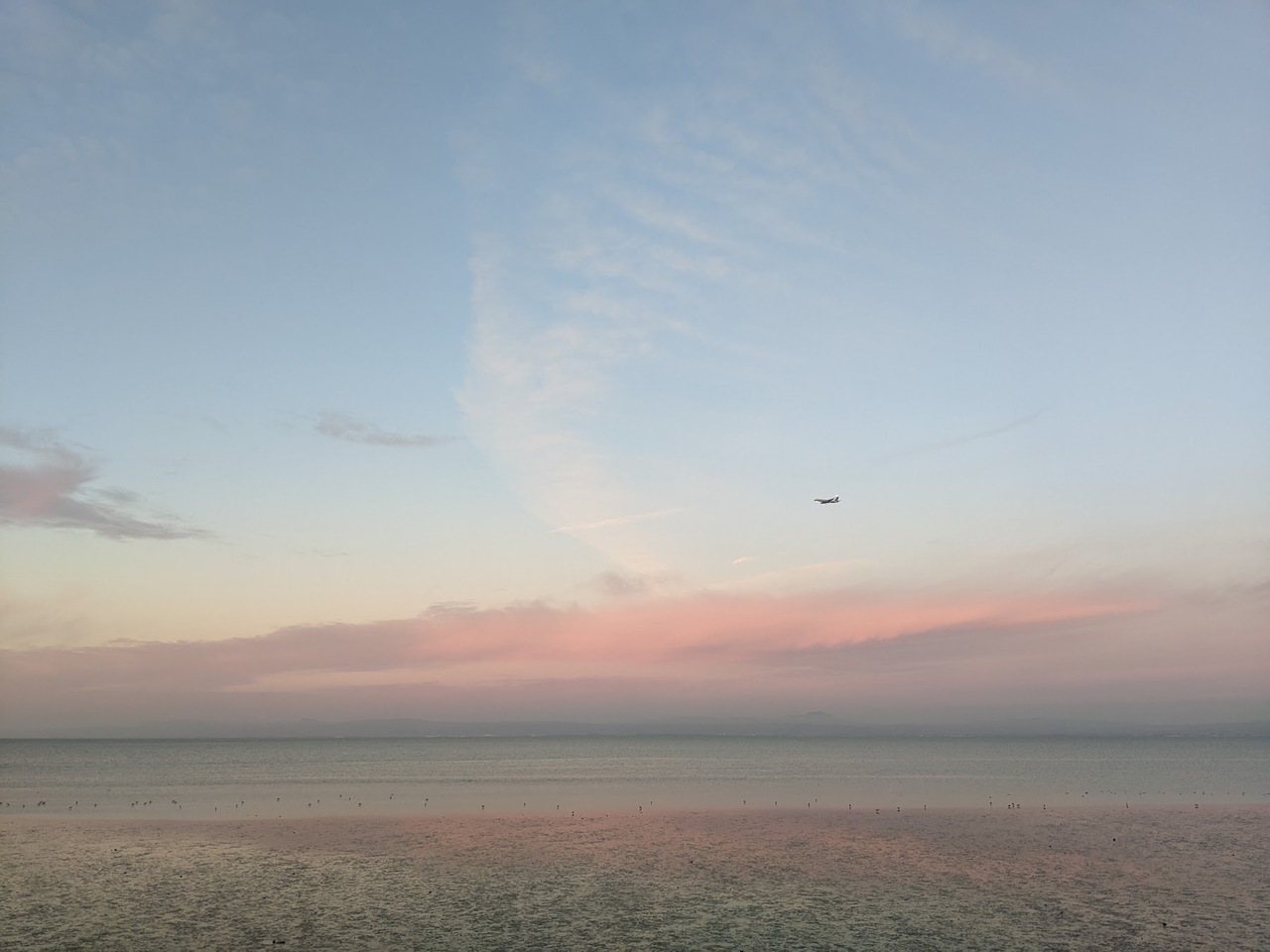 On Tuesday afternoon I ran to Seal Point Park, which has a massive hill…which I chose to run around rather than over. It was just approaching dusk and there was a beautiful pink glow over the bay. I have also started a new Podcast called Operator, about American Telnet – a boring-sounding company which was in fact America's biggest 1-900 phone sex company. It is most…um…illuminating!
On Wednesday, Andrew and I also decided to check out a pool hall in Haywood Park called the Great Entertainer. I am awful at pool, and generally try to avoid it like the plague, but in the spirit of being a good sport I tagged along. The place was huge – there must have been 25 pool tables – and when we arrived Frank Sinatra was crooning through the speakers, which suited the place well.
However, the playlist was clearly curated by an insane person, as what followed was a selection of heavy metal songs with random interludes of the Red Hot Chilli Peppers. It was somewhat grating trying to concentrate on the game with Metallica screeching in my ear. Still, it was good fun and I would love to come here with a group of mates.
On Thursday afternoon I checked out a place I haven't been to before called Coyote Point, which is a 15-minute cycle from our apartment. This turned out to be a huge success as the trail there is stunning; past a very picturesque golf course and along a track that winds through a wooded area to the coastline. The views here were gorgeous, and I got off my bike and went for a little jog around the marina to Coyote Point itself.
We rounded off the work week in style, starting off with drinks at Casa Lucy and Andrew followed by a delicious meal at The Barrel Bistro and Wine Bar in San Mateo. We had an incredible shared starter of seafood and antipasti, accompanied by a wine flight. For our mains Andrew had the beef ravioli and I had a flatbread with steak and crispy onions – yum!
we then went for drinks at O'Neills, another one of San Mateo's "Irish" pubs. This one actually made a much better effort at looking Irish, with Gaelic signs, wooden furniture and even a knock-off mural of the Guinness Toucan.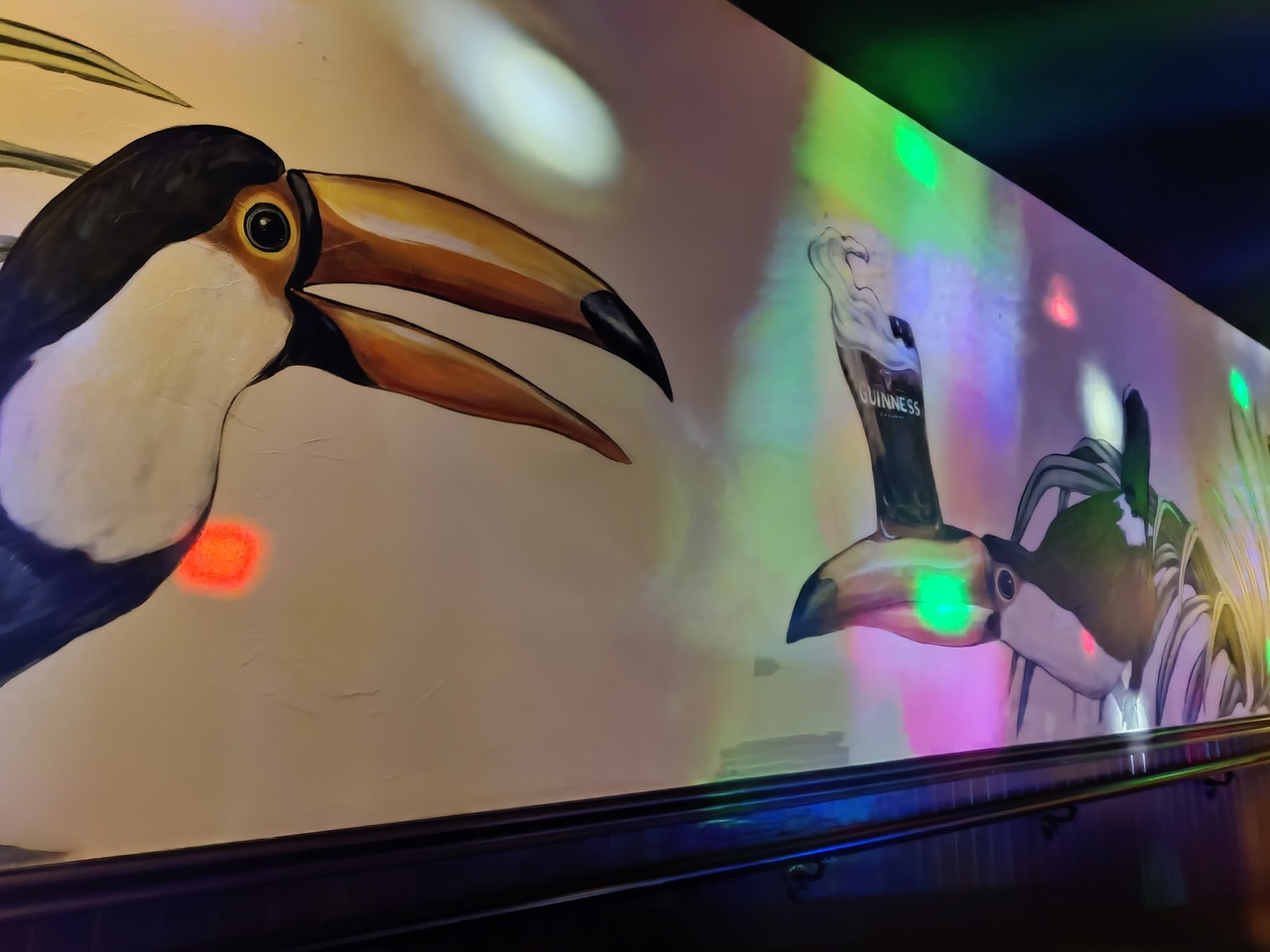 The DJ was playing some decidedly un-Irish music aka American hip-hop from the 90s – but to be fair there were some absolute tunes! This was probably the rowdiest I have seen the residents of San Mateo, and one man was so drunk he almost fell onto our table – it was strangely comforting as people here are sometimes too well behaved in my opinion!