Andrew and I are now back in San Mateo after a month in England. Even though the weather was even worse than usual, it was lovely to spend Christmas with our respective families.
I have spent the last few days trying to fight the jetlag by being as active as possible in daylight. On Saturday morning, we cycled over to Seal Point Park to take part in our first run with Mid-Peninsula Running Club (MPRC). After a few minutes of awkwardly hovering, some friendly people introduced themselves and invited us for a warm-up walk. By the time the run began, there were around 30 of us and Andrew and I (as newbies) had to share some fun facts about our running goals.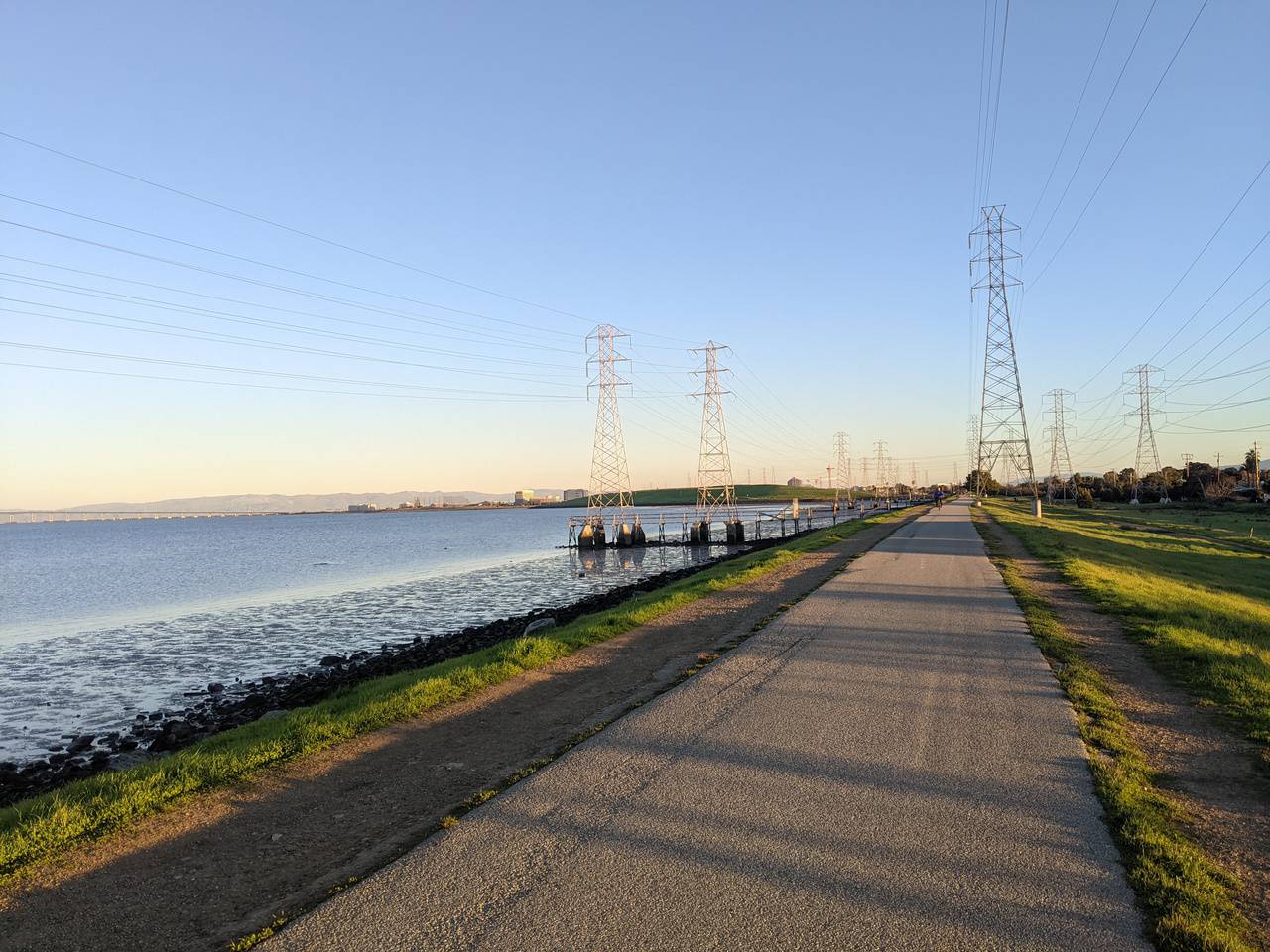 We ended up completing a 5-mile run, which was so much easier when you have interesting people to talk to. It shouldn't come as a surprise at this point, but I am still routinely surprised by how genuine and friendly people are here.
After the run, a group of 15 of us went for brunch just around the corner from our apartment building. I had eggs benedict with smoked turkey and avocado with a side of hash browns – yum! On a side note, hash browns in the States are quite strange – it is like someone has removed the inside contents of a British hash brown, squished it flat then deep-fried it.
In the afternoon, I popped out to buy some ingredients for lunch. On route, I walked past a man with a guitar who looked like Seasick Steve, who was strumming away having a good old time. As I walked by, he suddenly changed tune and started playing (and singing) Pretty Woman, to the great amusement of the other pedestrians. This was slightly embarrassing, but I just did the British thing of smiling at the floor and walking away slightly more quickly than necessary.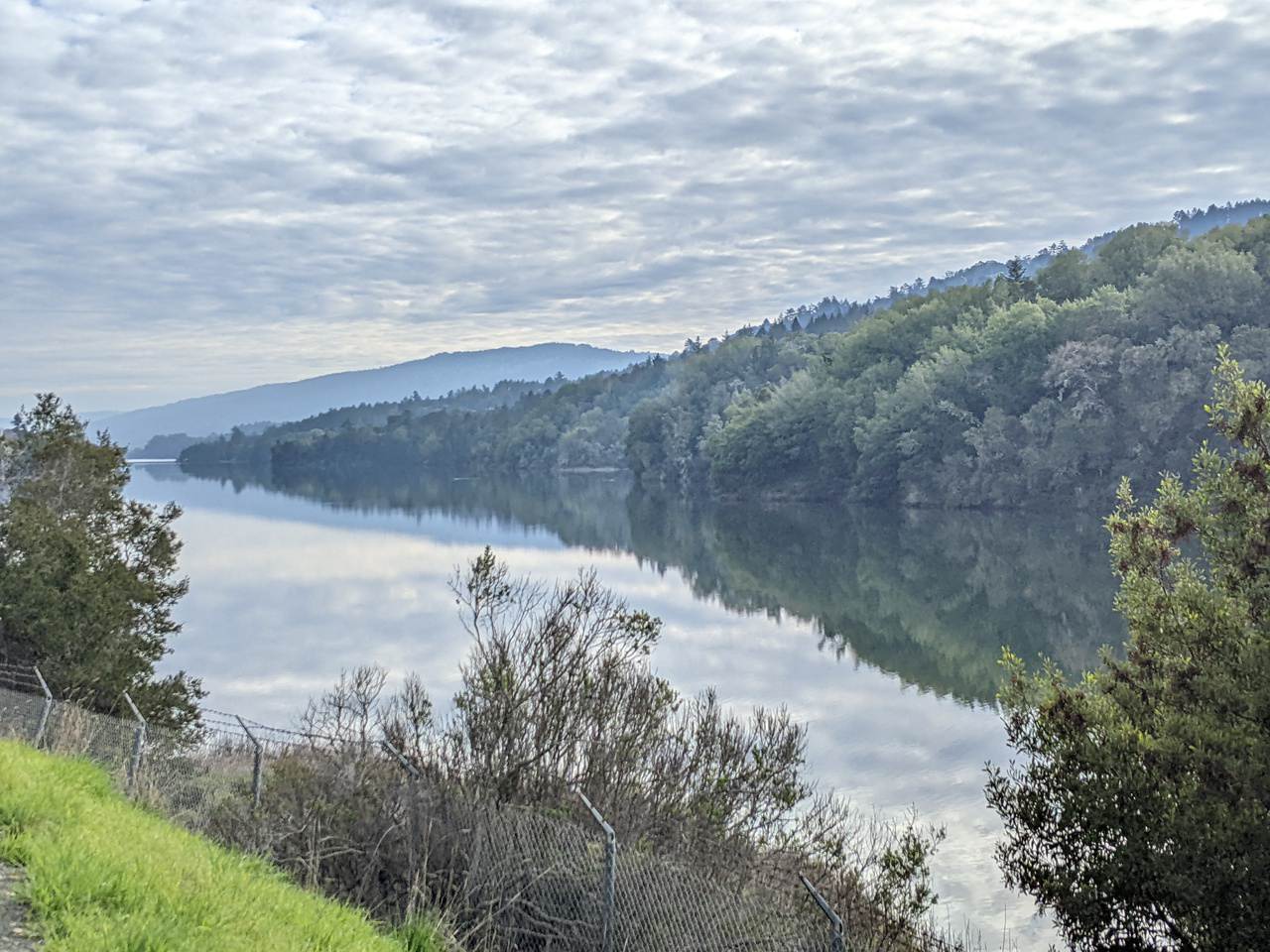 On Sunday morning we jumped into an Uber to San Bruno Trailhead. As it turns out, this wasn't exactly the location I intended, as I thought we were heading to a trail in San Bruno Mountain State & Country Park. Instead, we found ourselves on the opposite end of the trailway at Crystal Springs, where we visited last month.
For the first 40 minutes, the path offered little to look at, and we were right by the highway with the traffic blaring. Needless to say, I was getting into tantrum territory, as it was turning out to be a rather dull route. Andrew had also brought his fancy new camera lens, which is about a foot long and designed for wildlife photography. In those first 40 minutes, the most exciting thing we saw was a duck.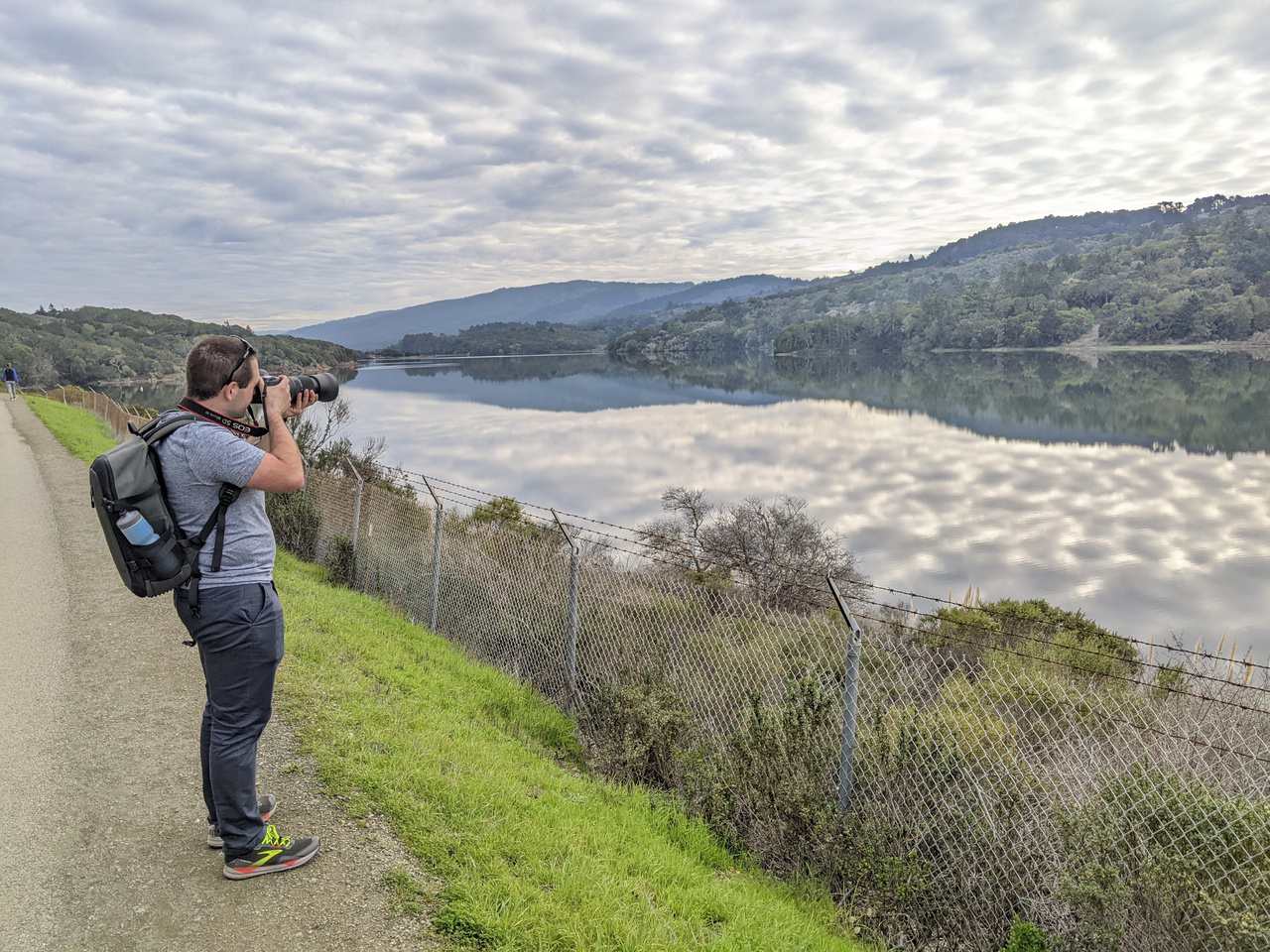 Thankfully, the trail started to improve in terms of variety and views, and we ended up walking more than 13km to the South Entrance of Crystal Springs. We encountered some black-tailed deer, some interesting birds and a selection of exciting looking mushrooms. Rather than go into detail about these animals, I have included some of Andrew's wonderful photos.
Mushrooms
Black-tailed Deer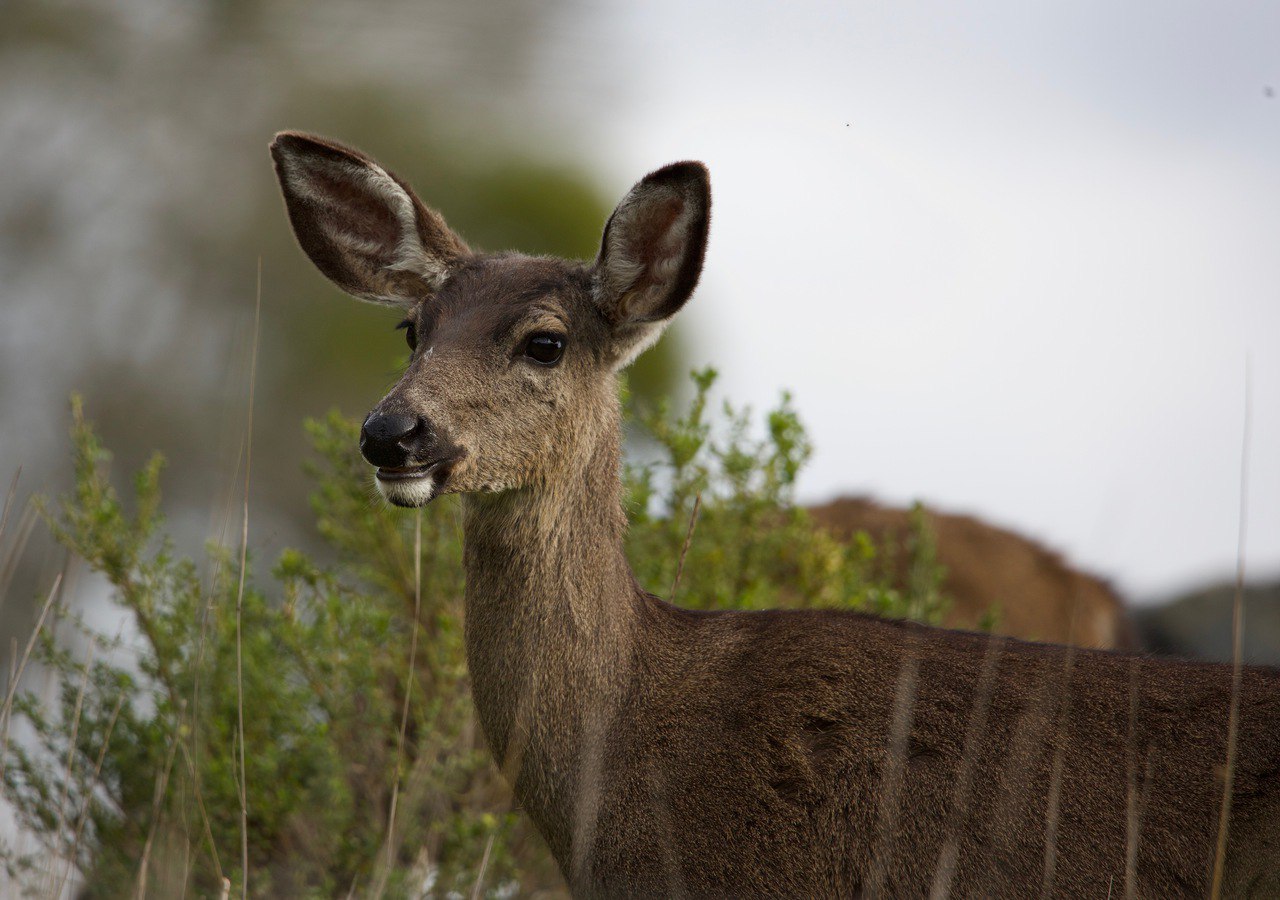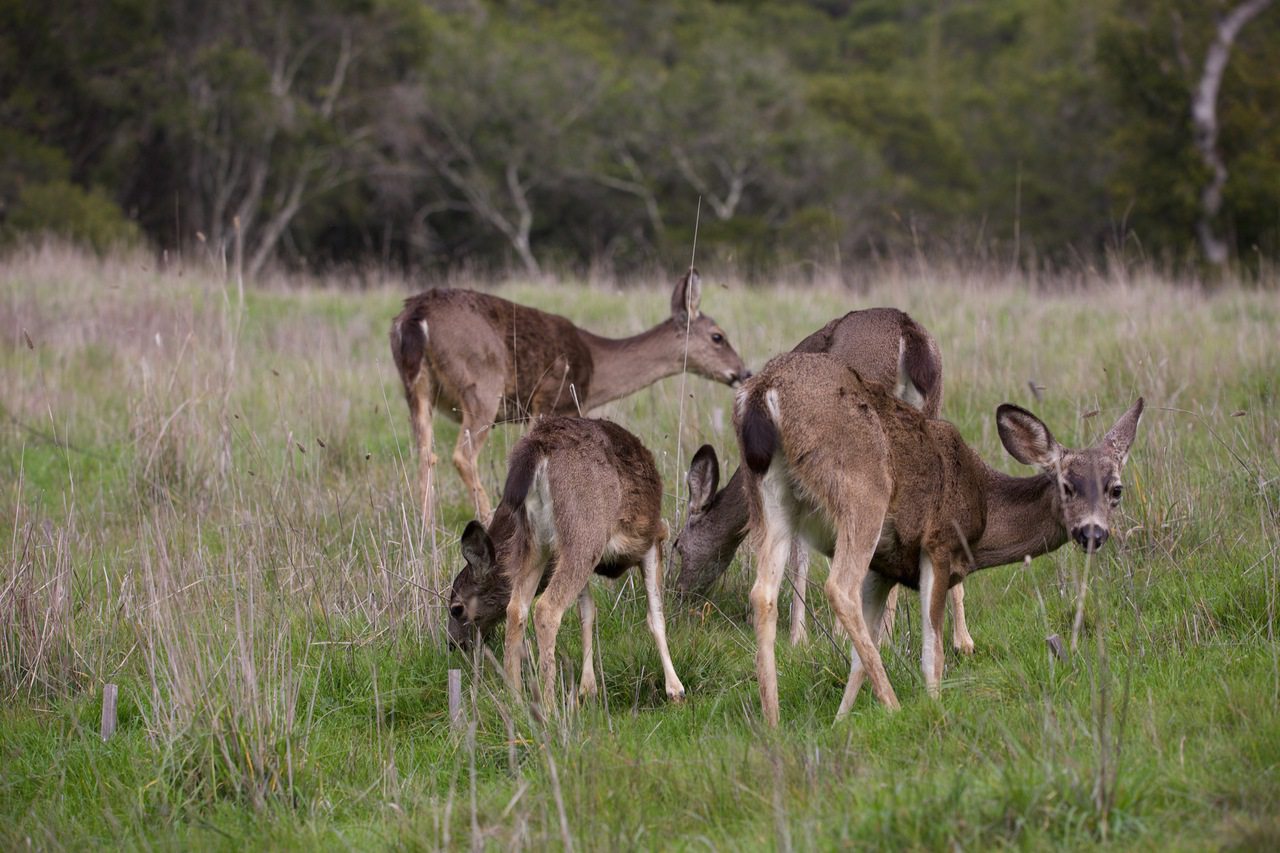 Birds
Cheese Gromit
We were absolutely knackered by the end of the walk and we spent the rest of the afternoon in the flat. I decided to attempt to make mozzarella from scratch. Cheese (except the bright yellow stuff that tastes like a foot) is really expensive here. Andrew received a cheese-making kit in Christmas 2020, which we are planning to put to good use.
The result, after much mixing and kneading and stretching, was a white ball of what vaguely resembled mozzarella, and more importantly, it tasted pretty good. Next time, I am planning to make halloumi (or Cypriot-style cheese as it says in the recipe book). Wish me luck!