Table tennis, horrible hills and discovering the San Andreas Fault
This weekend has been quite an adventure. On Saturday Andrew had a harebrained idea that one of the ways we could fill our weirdly enormous balcony was to purchase a table tennis table. This, in my opinion, was pure genius!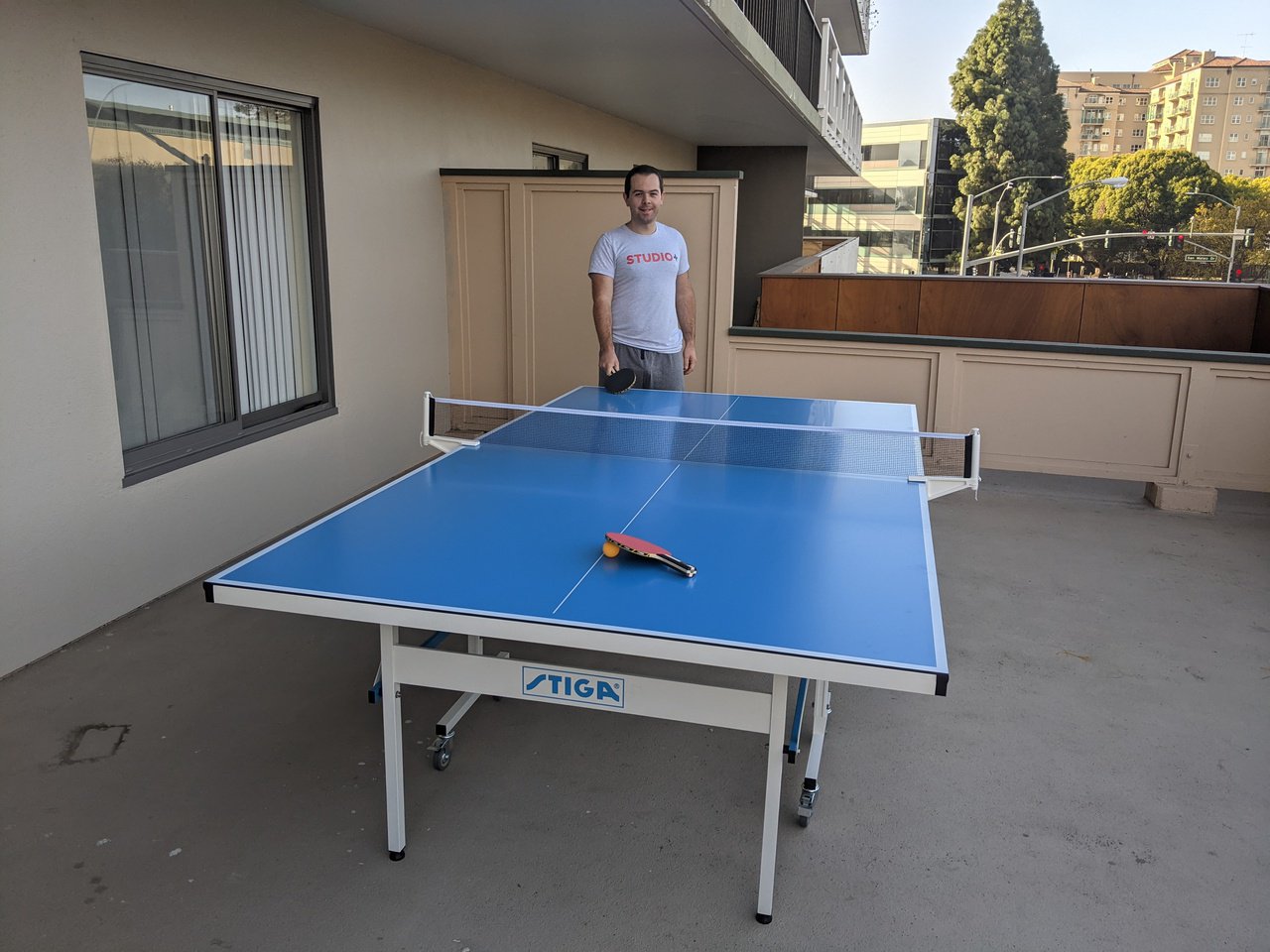 We cycled to a nearby sports shop, which along with your standard baseball gloves and ping-pong bats stocked a selection of hunting rifles, machetes and crossbows. We found a suitable table tennis table and arranged for some guys to deliver it to our apartment, and on the way back home stopped by a "British" pub called The Swingin' Door, which came complete with pictures of beefeaters and a big sign reading "Fish & Chips".
Much to our surprise this turned out to be one of the best pubs we have been to in California – not only was it reasonably British, with its wooden table & chairs, dark interior and excellent selection of pints, it also had a solid British menu including bangers & mash. It turns out this place is actually owned by a British guy. We sat at the bar and ordered some (not very British) jalapeno poppers and had some excellent chats.
Our first conversation was with a couple who were in the area to watch their daughter's cheerleading competition – the husband let out a loud snort when I attempted to compare American football to rugby and called a "touchdown" a "try" (oops). I think they were quite excited that they had encountered some actual British people in the British pub.
When they left, another guy took their place at the bar and he was a real character – he was from the swamp in Tampa, Florida (his words not mine) and had spent a decade living in the north of England after marrying a Brit he met while he was in the army. He informed us that he really missed his British friends and the British drinking culture, but not so much "the British wife". We enjoyed this place a lot and will definitely be back.
On Sunday, we decided it was time for another cycling adventure and set off to take on the Crystal Springs Bike Trail in the northern Santa Cruz Mountains of San Mateo. On route, we had to tackle some of the gnarliest hills I have ever attempted, including one that was so steep my peddles wouldn't turn and I had to get off the bike and roll it up.
We cycled through the stunning Laurelwood Park and underneath Doran Memorial Bridge, which looked very impressive from below. By the time we reached the trail, my legs had turned into tired planks of wood, but by jove it was worth it.
The Crystal Springs Reservoir was literally glittering in the sunlight, and the trail went on for six glorious miles, following the water, over pretty bridges and winding through various woodlands. We also spotted a golden eagle gliding over the reservoir, probably on the hunt for some lunch.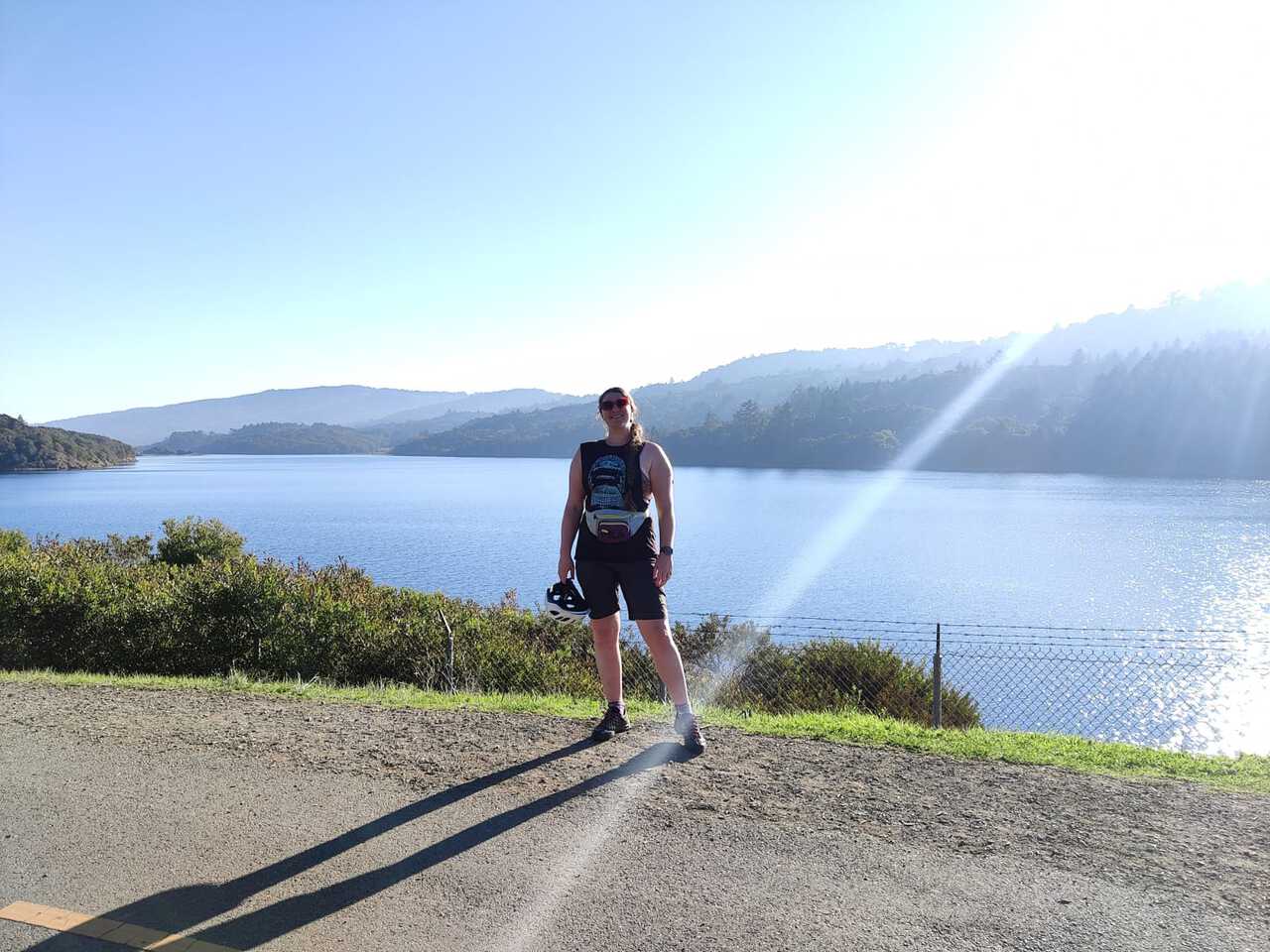 On the trail, we passed the second largest laurel tree in the whole of California, which apparently is a big enough deal to earn its own plaque. We also passed the San Andreas Fault, the largest earthquake fault in North America – the faultline is marked by a large rock overlooking the reservoir.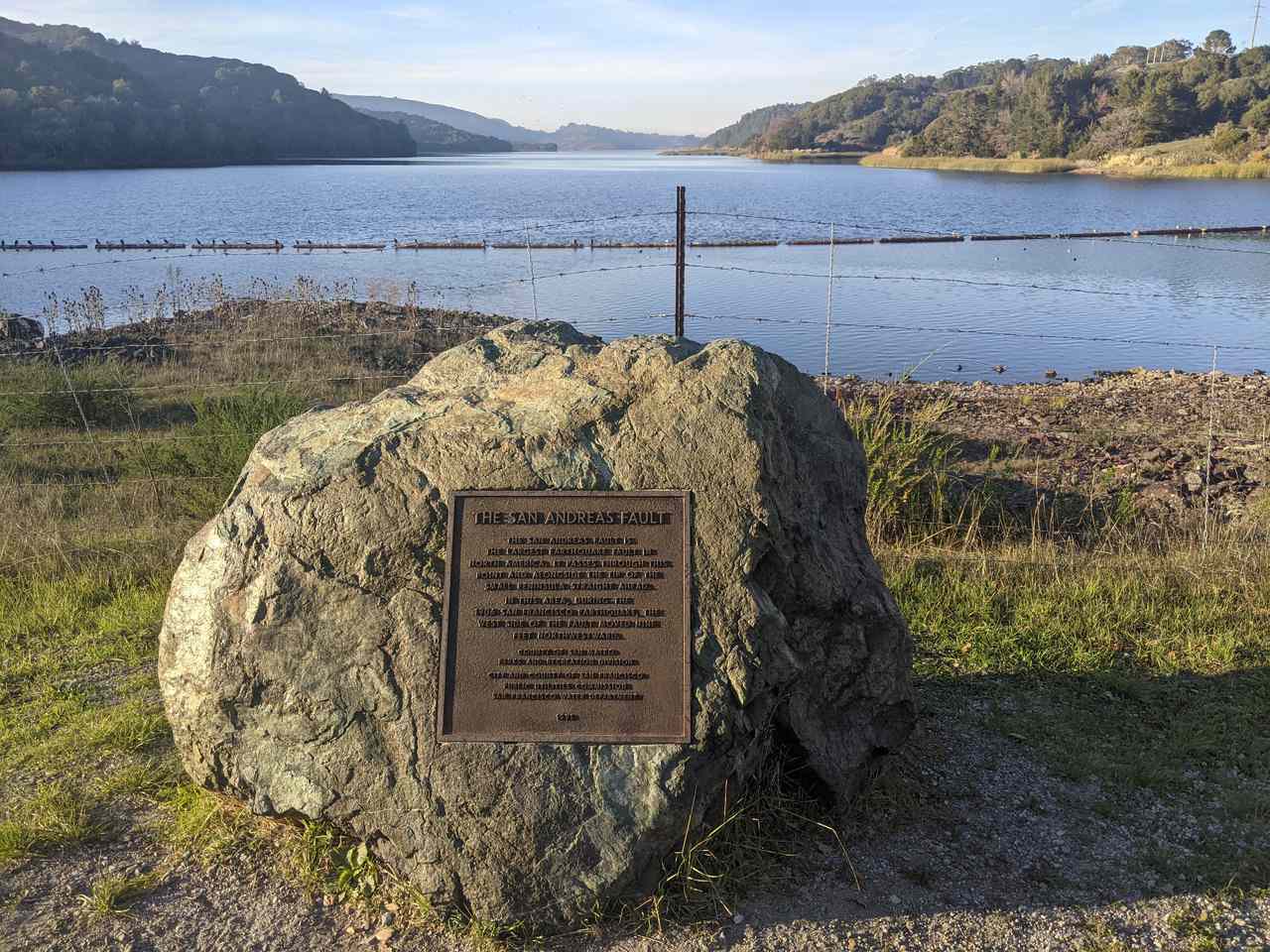 Thankfully, at the end of the trail, the rest of the cycle was either downhill or flat. On route home, I spotted, with much confusion, what I thought was a London Underground sign. Turns out it was just a spectacular example of trademark violation.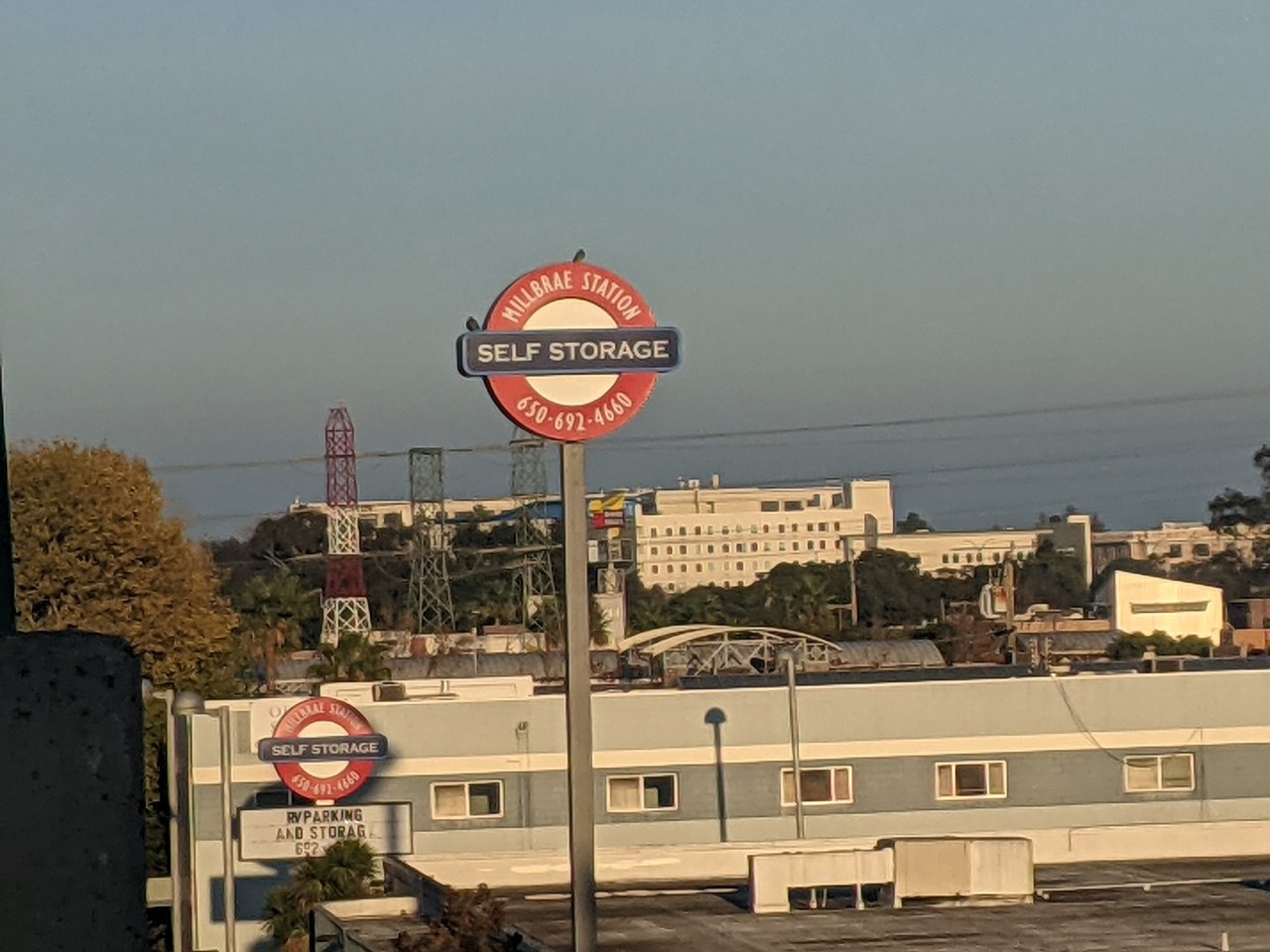 By the time we reached our apartment, I was completely done for. We had the most glorious supper of whiskey sausages with red onion gravy and crispy potatoes, then spent the rest of the evening with our lovely new neighbours. They are a similar age to us and really good fun – we had mulled cider complete with a shot of brandy and got to hang out with their 9-month-old pug, who was a real character.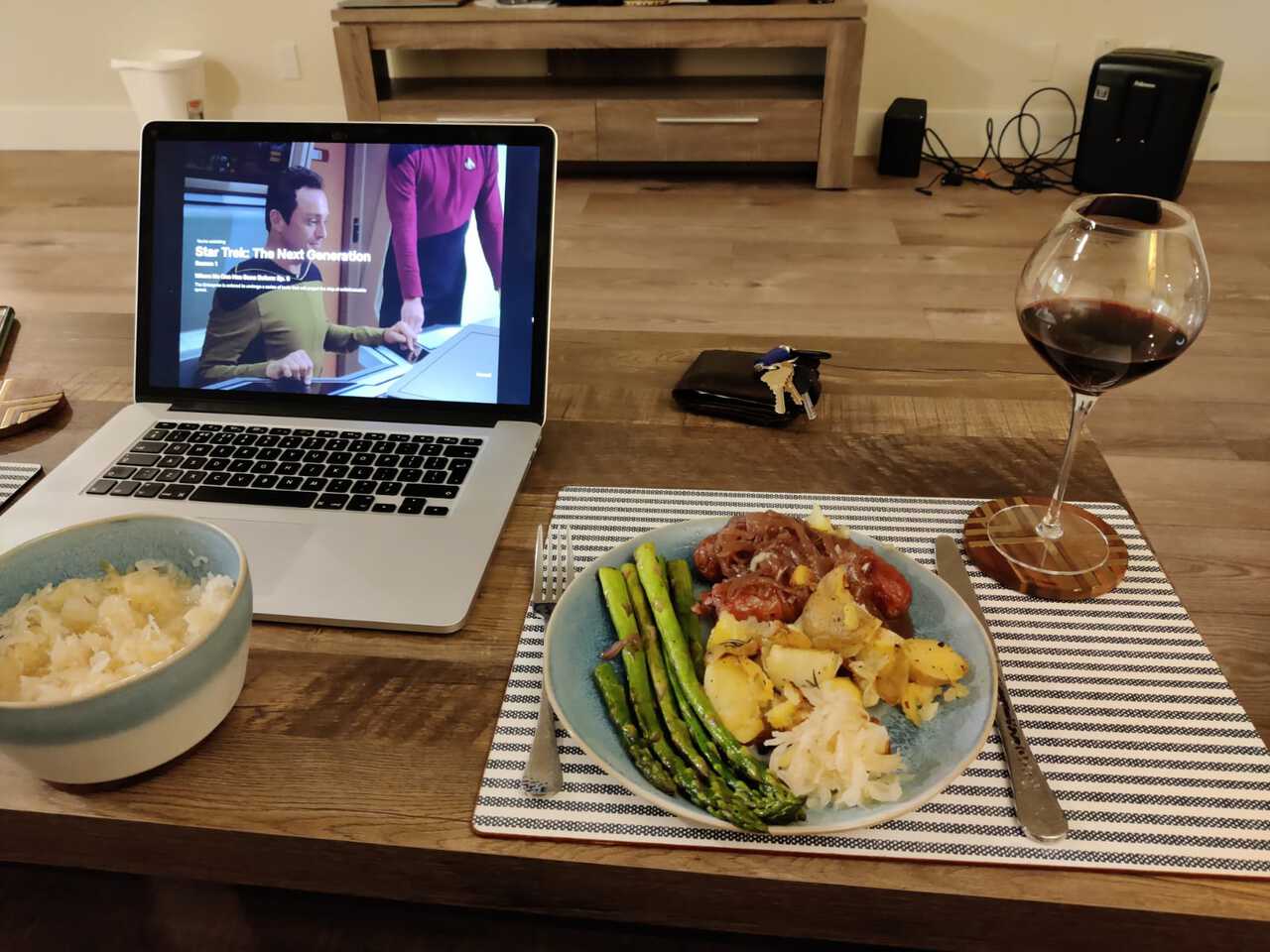 It was an excellent weekend all round!