We arrived in Brugge (Bruges) late in the afternoon, following a 5-hour train from Amsterdam. I had never thought about visiting Belgium during our Euro trip, but Andrew insisted we stay at least one night here as he is a great fan of the film, 'In Bruges'. I personally felt the film was too gruesome, but I had to admit that the scenery did look rather spectacular. We were certainly not to be disappointed in that respect. Brugge is almost entirely composed of beautiful historic buildings, with cobbled streets and canals running through the city.
Architecturally, Brugge looks like a relic of the past as during the 18th and 19th centuries, the city basically fell asleep and no one could be bothered to visit or build anything. However by the late 1800s, tourists began to visit Brugge once again, despite rumours of it being dark and ugly. This turned out to be entirely false and there was a bit of a tourism boom. By the 21st Century, thanks in part to the aforementioned 'In Bruges', tourists were now flooding in. In fact, on a busy day, there are twice the number of tourists milling around Bruges than there are inhabitants (of which there are approximately 20,000).
Fortunately for us, there were not so many tourists that we wanted to grab our bags and run for the hills. We were to stay in the Passage Hostel, and for once we had a private room. This was glorious as the room included a huge ornate double bed and a sink. It was more a hotel than a hostel, and there was even a fancy resturant attached. Our very friendly hostel rep told us that the restaurant served affordable, traditional Flemish food, and because we were staying here we could have complimentary beers. Who could say no to that?
We decided to share two of the dishes, Flemish stew and Waterzooi. The Flemish stew was probably the nicest meal so far in the trip, with succulent beef and a delicious sauce made with dark beer. Waterzooi, another stew with chicken and cream, was also very delicious, and we left the restaurant with a spring in our step. After a quick beer at one of the trendy beer cellars, we headed back to the hostel to collapse in our enormous bed.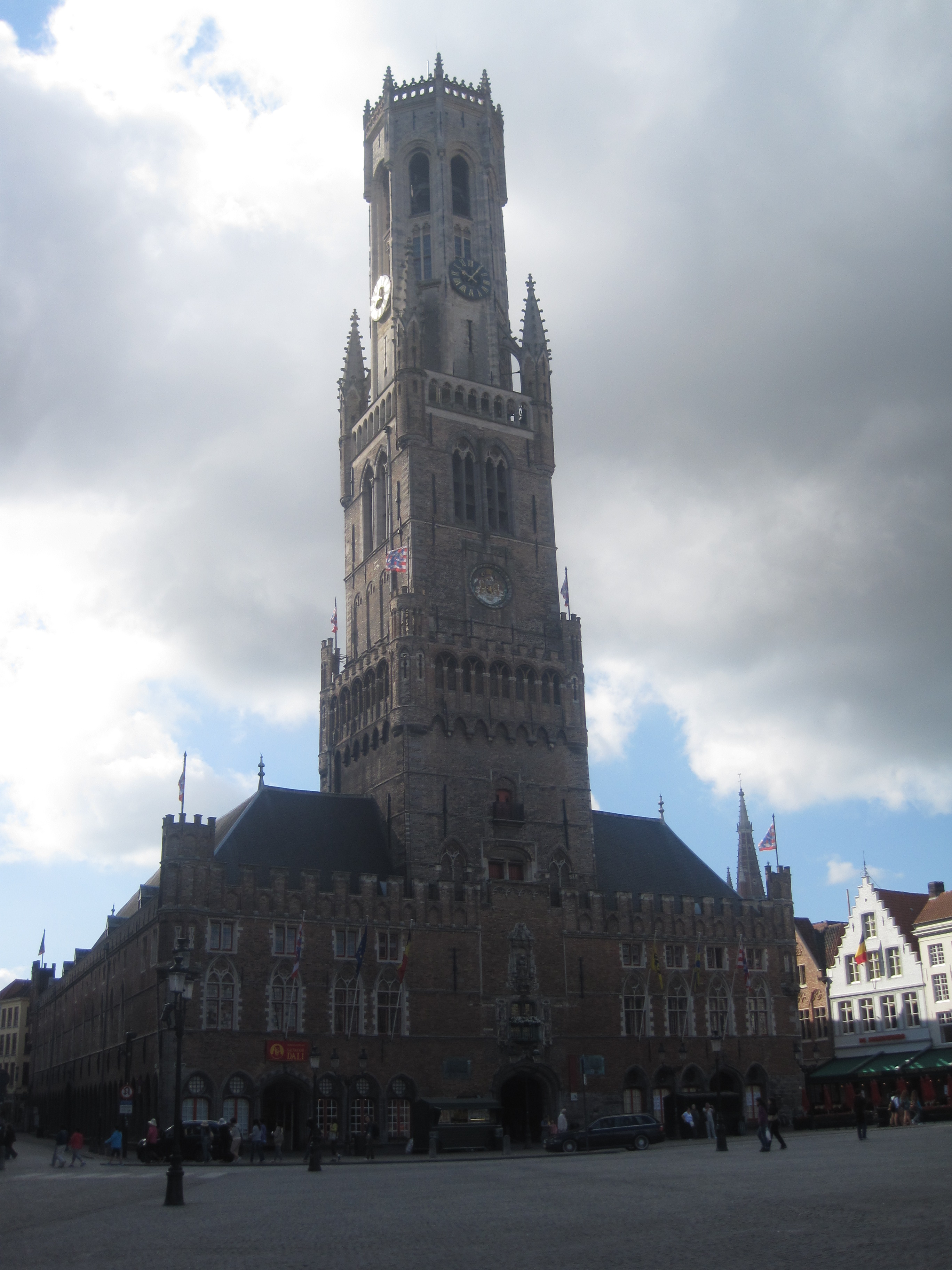 The next day we decided to be typical tourists and visit lots of museums and see the sites. Everything in Brugge is really close together but despite this we still managed to walk almost twelve kilometres. We first headed to the Belfry tower, infamous for the scene in the film where Ken (played by Brendan Gleeson) goes splat. Unfortunately, there was an enormous queue and it was so hot we didn't fancy standing around for an hour. The Square where the Belfry is located is chock-a-block with friendly cart horses who spend their days dragging around excited tourists. We then decided to track down a random cannon which happens to be wedged into the pavement at Wollestaat. The cannon was abandoned by Dutch troops in 1631 but no one has any idea how it got stuck in a pavement. It was indeed a rather comical site!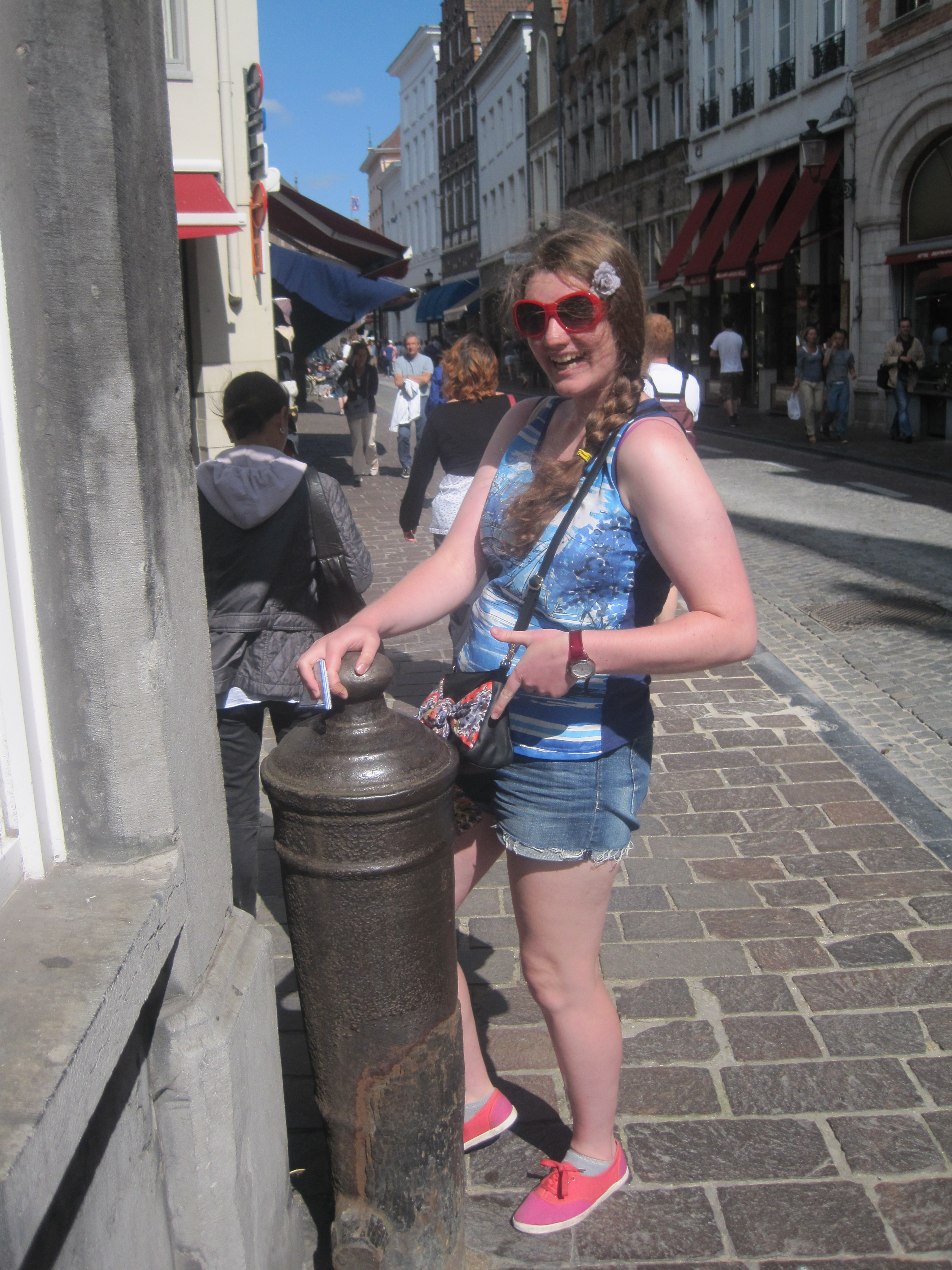 Next was a visit to see Michelangelo's Madonna at the 'Church of Our Lady' on Mariastraat. The 'Madonna and Child' is treasured by the city as it is one of the few Michelangelo statues not residing in Italy. We had to fork out a whole Euro each to see the statue, which we personally felt was worth it as it is really quite stunning. However, the sight was rather tainted by the infuriating people flashing their cameras (despite being asked not to) and taking endless photos without actually bothering to look at the statue with their eyes.
We also decided to visit a couple of the museums, as we discovered that if you are under 26 years of age, you can see most of the sites and museums for a single payment of a Euro. First we wandered around the old aristocratic palace of Gruuthuse. This was full of tapestries, silverware, weapons and old-fashioned clothes. It also contained a rather menacing-looking guillotine complete with blood stains. It made me very pleased to be a lowly student living in the 21st century!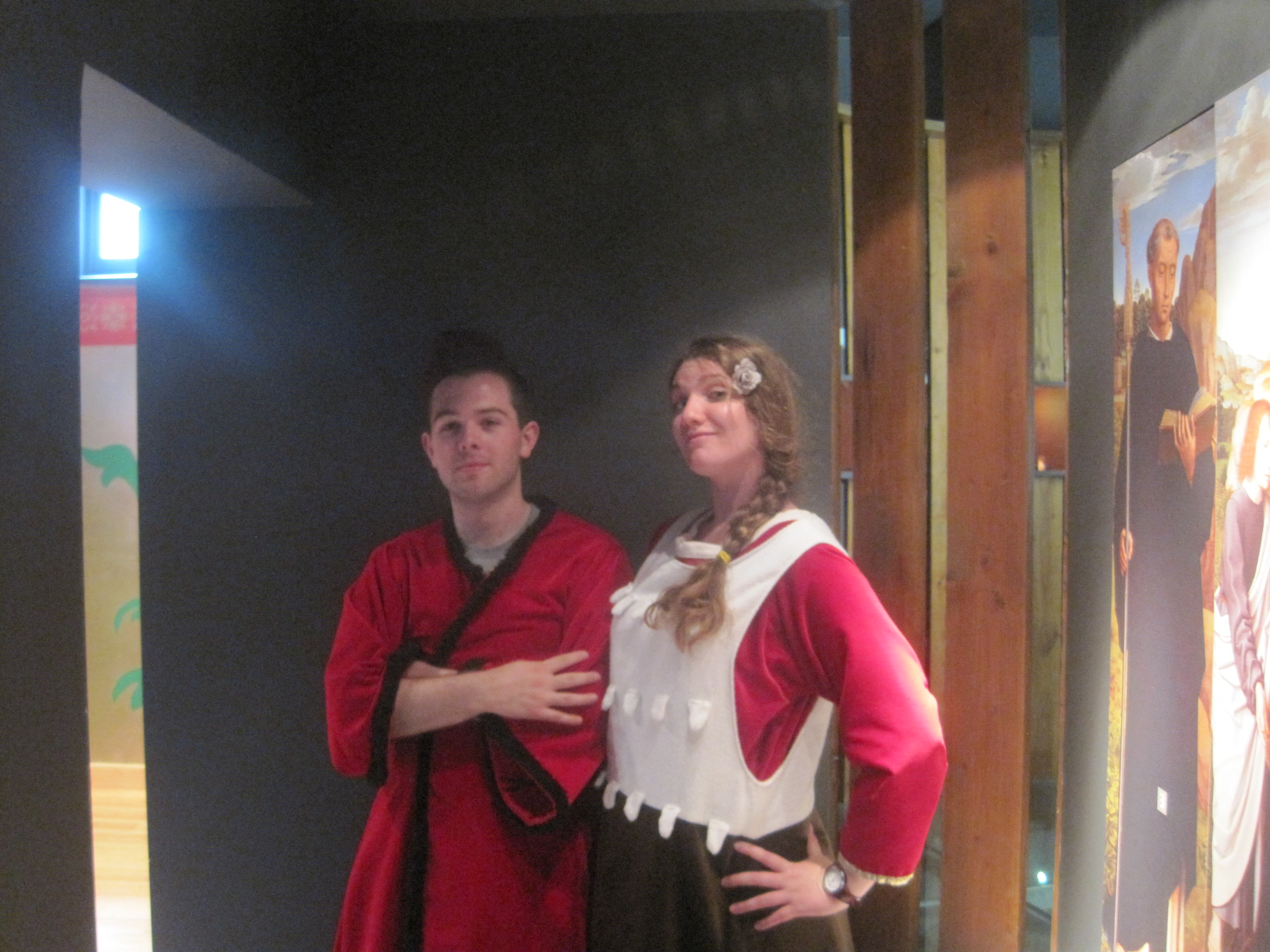 Finally we paid a quick visit to the comical archaeological museum near the Church of Our Lady. This museum was fully interactive, so you could touch everything and even try on some ridiculous old-fashioned Flemish clothing. The museum was completely empty and Andrew and I had great fun dressing up in silly clothes and dancing about. There were also all sorts of archaeological tools including trowels and I was greatly amused watching Andrew sitting in a sandpit looking for treasure (plastic toys).
Alas it was time for us to leave Brugge and we really had to tear ourselves away as we had loved every minute here. I hope to visit again for a longer period of time as there is so much to do and the city is just breathtaking.