Day 1: "Welcome to the colonies"
San Francisco watch out…Andrew and I have arrived!
After an 11 hour flight, where we consumed vast quantities of gin, Baileys and wine, we arrived at the airport at 2pm West Coast time, stood in a very long queue, and were welcomed to the USA by a friendly passport checking man. A good start.
I can't quite believe it has finally happened – we are moving Stateside. Andrew has booked us a lovely Airbnb in San Mateo for a few days while we search for an apartment. We are in San Francisco Bay Area and I am overjoyed that even in November it is warm enough here to wear just a hoodie – hello sunshine!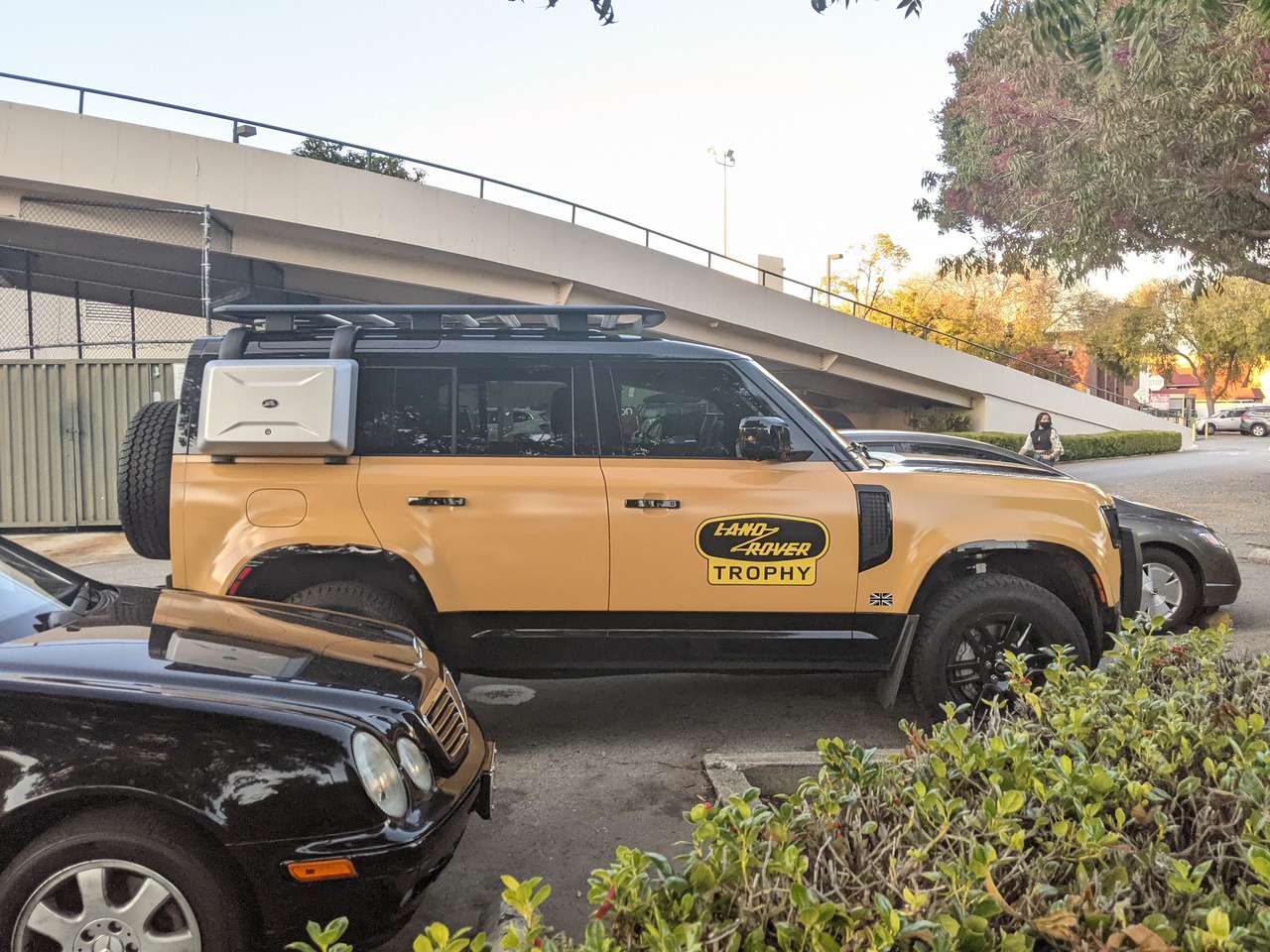 We cannot quite believe how enormous the cars are here – some of the cars I swear are twice the length (and width) of Andrew's Corsa. The pick-up trucks are particularly enormous and the men that drive them all seem to wear caps and aviators. We also spotted one of the new Landrover Defenders…a gold one…oh dear.
We spent the afternoon exploring the local area – there is a big park, San Meteo Central Park, right next to our Airbnb with an outdoor ice rink, volleyball and tennis courts. I have already noticed the popular dog breeds here seem to differ from the UK – no cockapoos for a start. They mostly seem to like toy dogs or large, staffy-type woofets – one was wearing a pink multi-coloured jumper which rather contrasted his brutish expression.
San Mateo has an awesome Downtown area with loads of restaurants, bars and shops. There is also the fanciest supermarket I have ever seen called Draeger's Market with the most insane selection of artisanal products that are guaranteed to relieve us of many dollars – but I don't care as it is AMAZING.
We also managed to sort out a few admin tasks including purchasing an American SIM card – a friendly assistant in T-Movile exclaimed "Welcome to the colonies" with a twinkle in his eye, and suggested we head over to the taco place opposite, called Pancho Villa Taqueria, as they have a deal before 5pm for three tacos for $3. This turned out to be an epic recommendation as the tacos were both delicious and enormous – enough for a full meal. I suspect I will be spending a lot of my time here.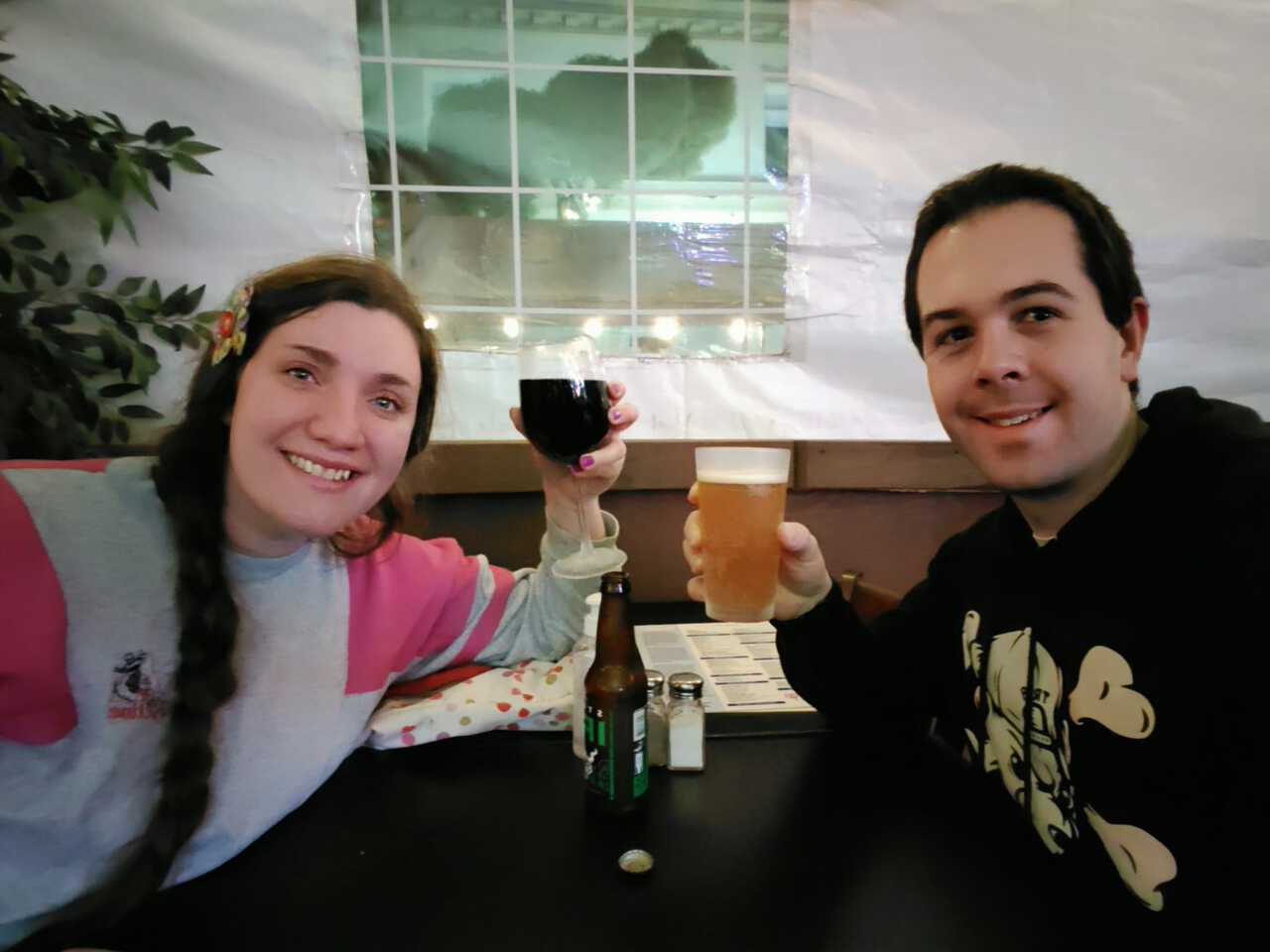 Having splashed out in the posh supermarket for sourdough bread (yah!), avocados (yah yah!) and a bottle of pink bubbles, we spent a bit more time exploring the area before deciding on where to eat. Eventually, we settled on an Indo-Chinese place, Urban Momo, with a nice outdoor area.
This was another success as the food was really good – we had paneer momos (steamed dumplings of joy) and I had the lamb tikka masala – an unoriginal choice but by this point, I was so tired I couldn't cope with the massive menu. We also felt duty-bound to have our first drink in the US – however, due to the time difference my brain was wondering why I was drinking red wine at 4am, it did not go down particularly well.
After supper, we headed back to the Airbnb and were asleep by 9pm…not bad considering we had been awake for almost 24 hours!