Exploring San Mateo and drinking really bad tea
Andrew and I spent our first full day in San Mateo yesterday. We both woke up at 6am, feeling a bit jet-lagged but unusually perky for that time in the morning.
Breakfast was a joy – "avocado toast" as they say here, accompanied with a poached egg and a cup of tea – we may or may not have brought with us 1000 Yorkshire teabags weighing more than 3kg. Needs must.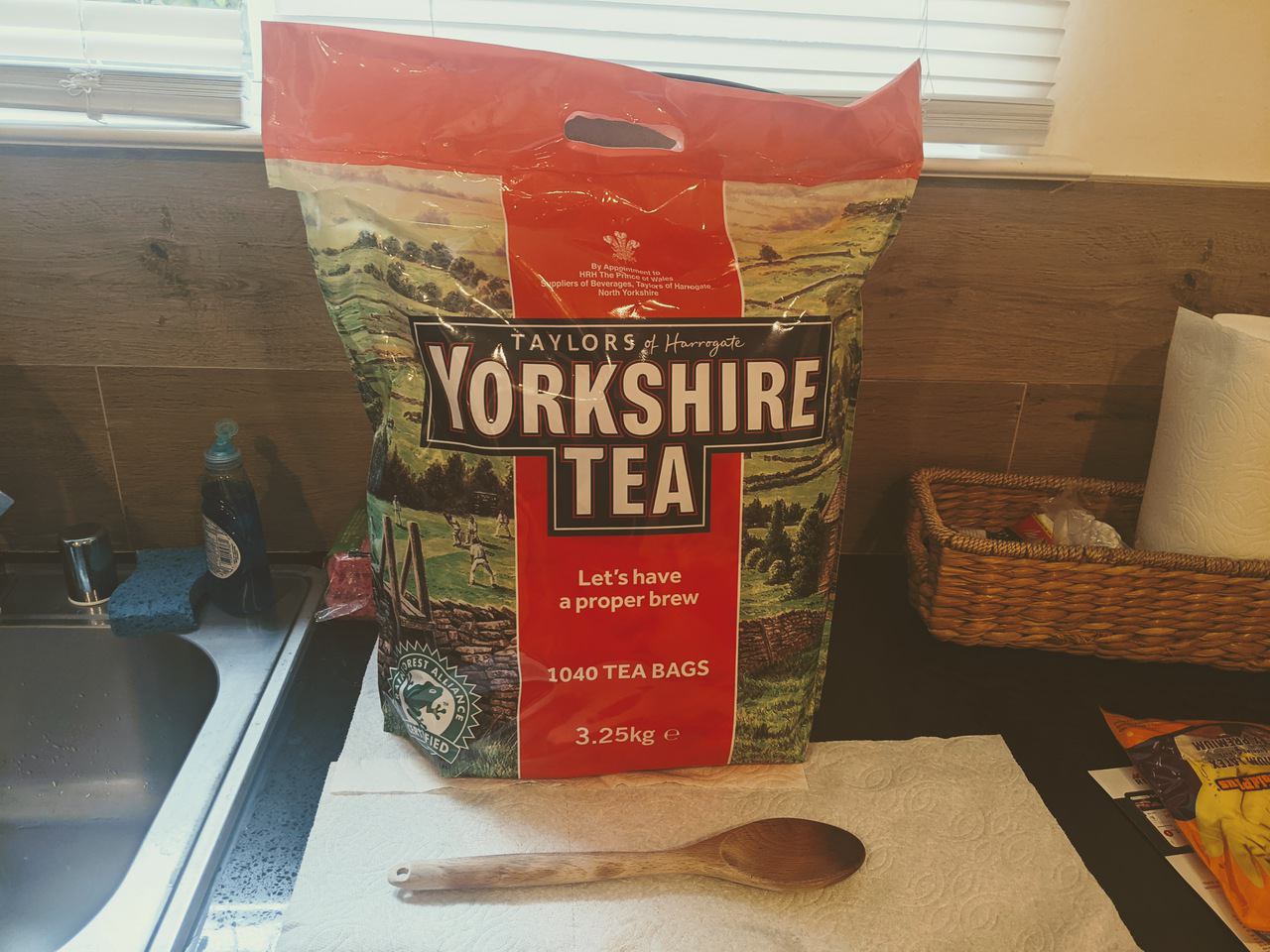 We spent most of the day getting to know the local area in Downtown San Mateo, visiting various shops, cafés and continuing to get very excited by the enormous cars. We have discussed cars, and we are so far torn between a Mustang (beautiful, majestic, gas-guzzling) and a Tesla (electric) – please write in comments which one you think we should get.
We also discovered the most lovely Japanese Garden in San Mateo Central Park – it looked so pretty with all the autumn leaves and little bridges.
For lunch, we dined at Taishoken, a Japanese ramen restaurant. I made the perilous mistake of ordering tsukemen dipping noodles, not realising that the dried anchovies would dominate the dish to such an extent – the fish force was strong! Andrew had Ajitama ramen which was absolutely delicious and fish free, so I spent most of the meal furiously staring at his bowl until he gave me some of his leftovers.
We also checked out our first flat, which was an eye-opener – there is so much space compared to your average London flat. We have a couple more this morning and I look forward to comparing and contrasting.
After our flat viewing, we dropped by Sweet Moment, a dessert café – mostly because the sign said you could get an English cup of tea. How very, very wrong we were – it arrived lukewarm, pale, and so full of sugar my teeth almost fell out there and then. I sent it back and asked for a cup without the sugar, but sadly this only improved it slightly as it was still barely heated and very, very weak – alas, it was Lipton's – the scourge of British tea!
NB/ I promise not to spend every blog post whinging about tea…just this one.
On a more cheery note, I am slowly getting my bearings and learning about the funny road names and avenues – all the roads here are very straight with massive crossroads. During one of our rambles we also spotted The Andrews Building – I wonder if we will find a Lucy Building somewhere too.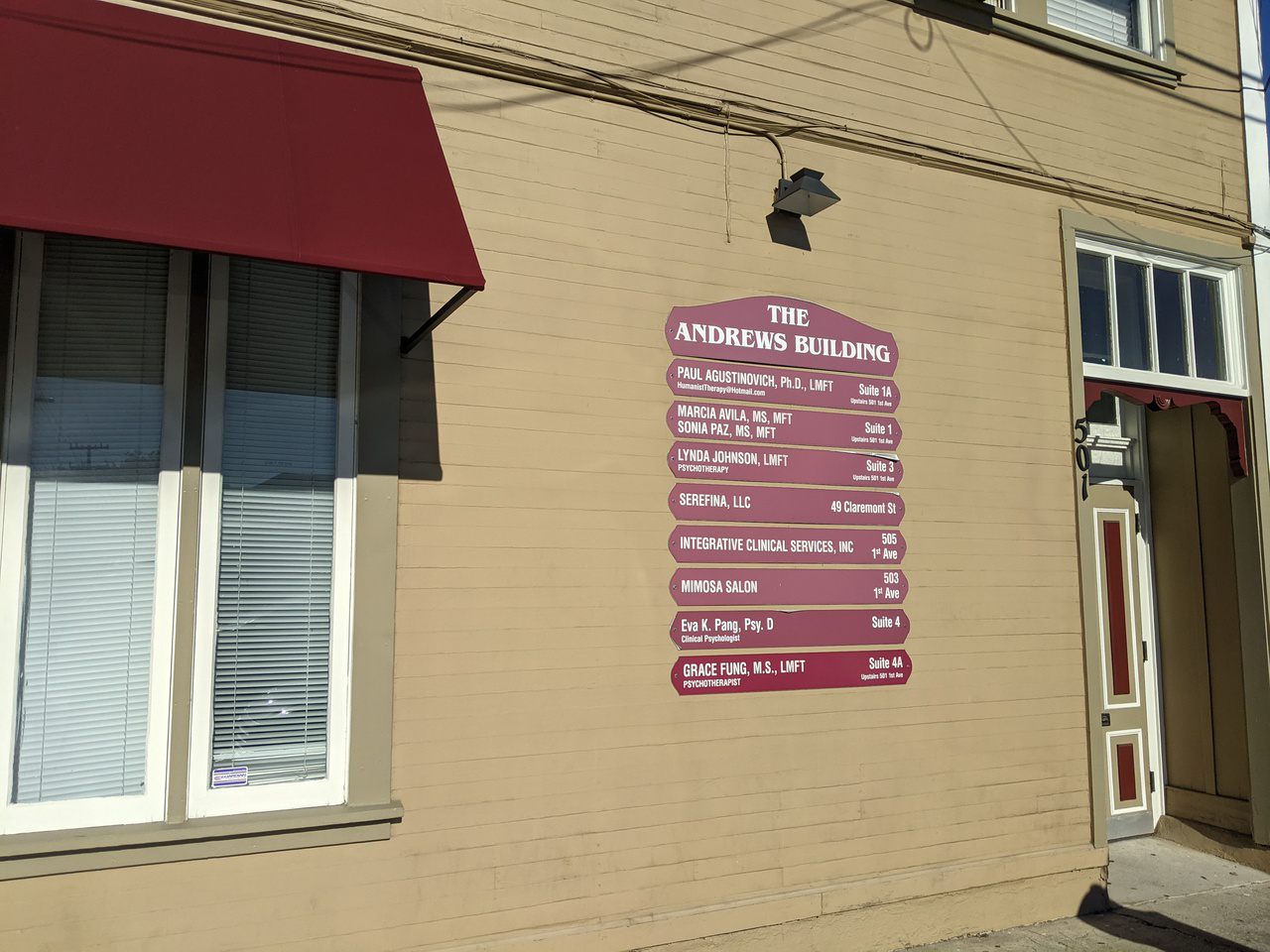 We also went on our first run, from San Mateo Central Park to Seal Point Park and back. To get to Seal Point Park we had to run along a protected foot/cycle path that runs above Route 101. At the park there were some spectacular views of San Francisco Bay – we could just about see the Bay Bridge and city skyscrapers in the distance.
Supper yesterday was a home-cooked affair – peppers stuffed with Monterey Jack cheese with a salad and homemade garlic bread – yum! We just about managed to stay awake until 9pm…hopefully, today we might even manage 10pm!