The last fortune cookie factory in San Francisco
Having have spent our third morning in San Mateo flat hunting, Andrew and I decided to venture out to San Francisco yesterday. San Mateo is just a 30-minute train ride from "the city by the bay" – the double-decker Caltrain is quite a sight to behold and makes a very distinctive honking every time it passes a stop (we think to warn any unsuspecting pedestrians from getting squashed).
It was pretty cool sitting on the top floor of the Caltrain whizzing past the sprawling towns and suburbs of the Bay area, eventually reaching the massive hillside sign reading "South San Francisco The Industrial City". We arrived just in time for lunch and headed vaguely towards Union Square from the train station.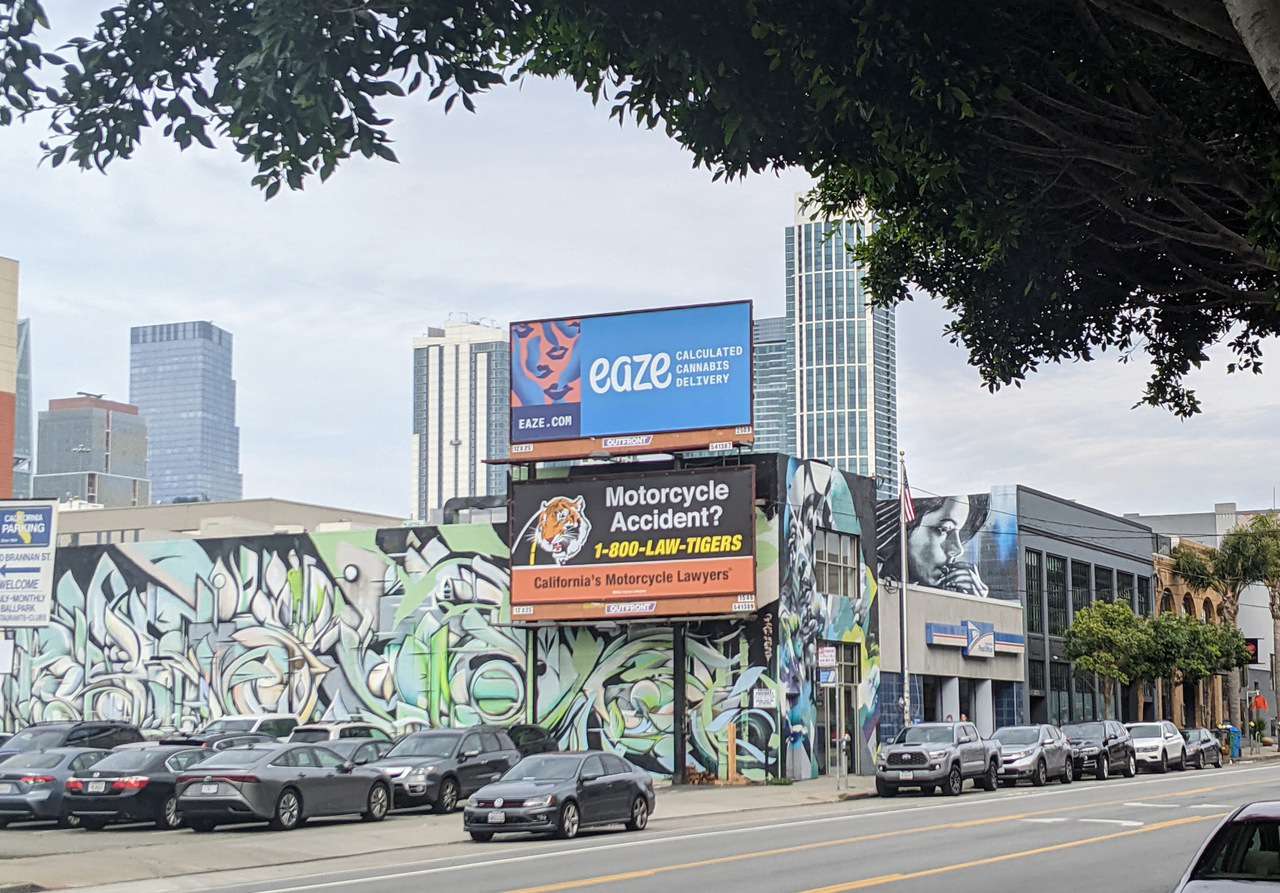 En route, we stopped for lunch at Garaje, a Mexican restaurant serving tacos, craft beers and cider. I opted for a glass of their cider on tap which was apparently from one of the Carolinas (North or South I can't recall). It was 8% and as dry as a bone, but actually not bad – not as good as scrumpy though. The food here was incredible – we had one taco with steak and king prawns, and another with a whole fried fish, served with the most mouthwatering spicey sauce with mango and pineapple – it sounds awful I know, but it was AMAZING. We even bought a bottle to take home with us.
After lunch, we continued our stroll to Union Square, past a load of dreadful designer shops (not my bag at all). I was quite excited to walk past the fancy department store Neiman Marcus, as I remember it from one of my favourite childhood films George of the Jungle (I have no shame).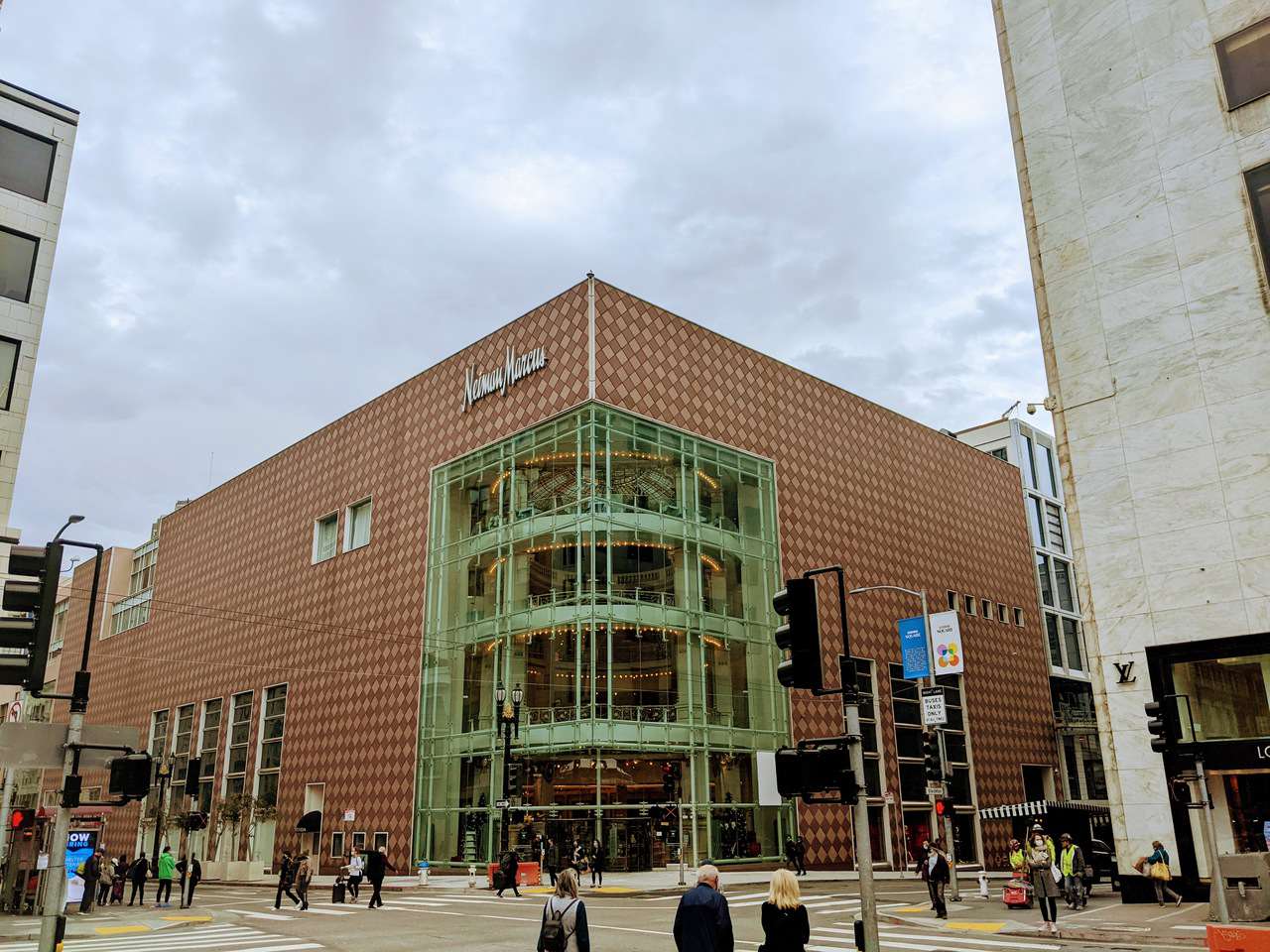 At this stage, my bloodsugar decided to go SPLAT so we retired to Café Alma on Union Square for a hot chocolate. This was, perhaps predictably, revolting, as it contained so much sugar Andrew and I could barely drink it – from now on we have made a decision to state very clearly when we order a hot beverage for it to be low-sugar, as we cannot handle America's sweet tooth.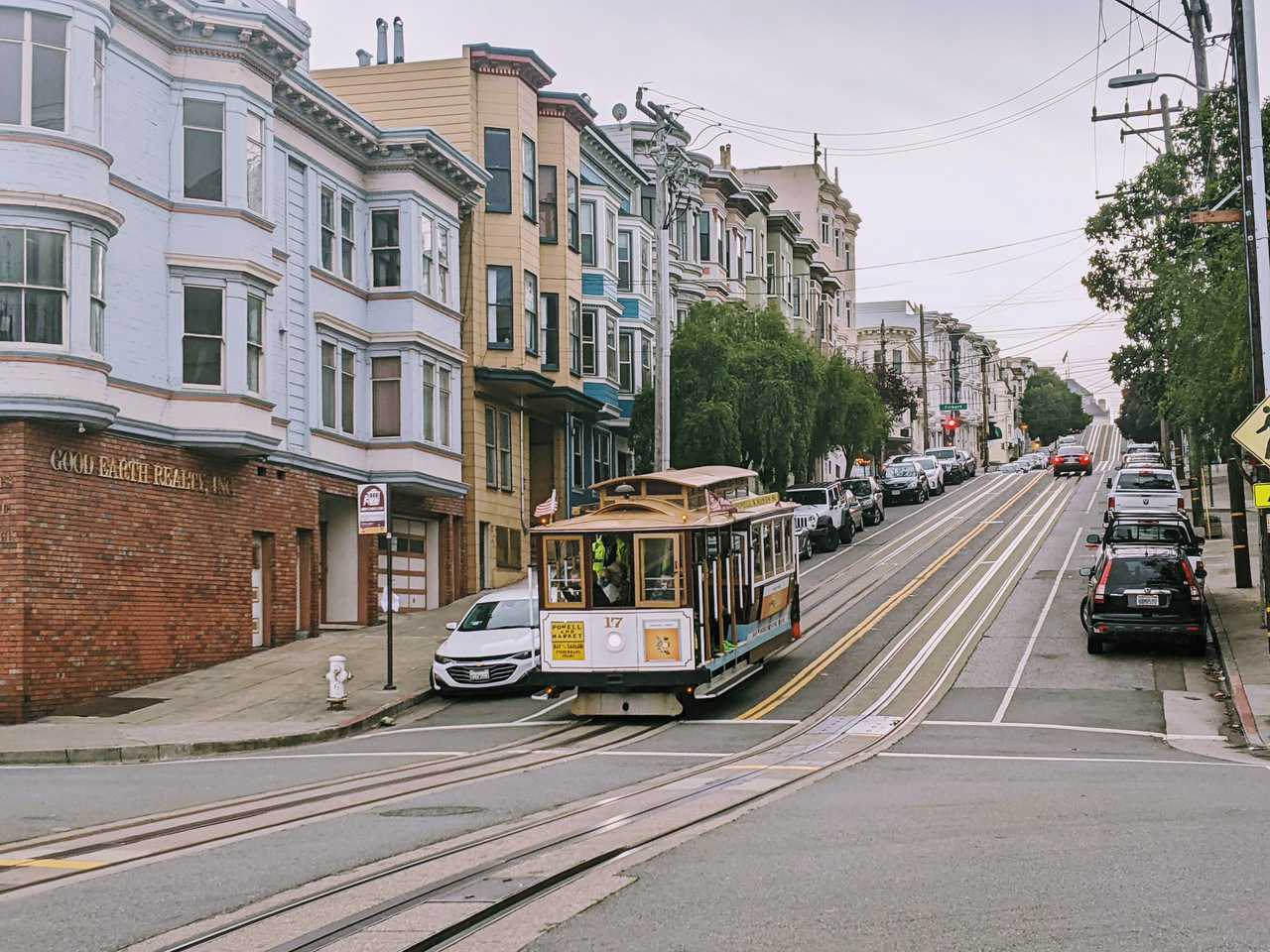 From Union Square we walked to China Town and then on to the (apparently) popular tourist spot Fisherman's Wharf. To get to China Town from Union Square you have to climb some of the insane hills San Fran is famous for – I can confirm they are very steep indeed, and from the top of one of them we had our first proper glimpse of the Bay Bridge, and it really made my heart jump with joy.
China Town contained plenty of the familiar sights and smells to their London and Liverpool counterparts – we found this strangely comforting. We decided to visit the Golden Gate Fortunate Cookie Factory – the last of its kind in the city. We had seen it on the Nadia's American Adventure foodie documentary earlier this year, and it was fun to see it in person – we purchased a pack of fortune cookies to share with some friends who are coming over for a bottle of fizz this evening – I shall report back on our fortunes.
Our last stop of the day was Fisherman's Wharf – it felt like had been walking for hours to get there from China Town, but in fact, it was more like 30 minutes. All I can say is that Fisherman's Wharf was not interesting enough to take any photos – think boats, tourist tat and San Francisco Dungeon/Madame Tussauds. The only good thing about it was that there was a very good busking saxophone man!
By the time we boarded our train back to San Mateo, we had walked more than 20,000 steps and were feeling pretty exhausted. We returned to our Airbnb and there was a pile of parcels on our doorstep – Andrew had ordered more than a kilo of marmite and a vat of brown sauce from Amazon to keep us going on our American adventure.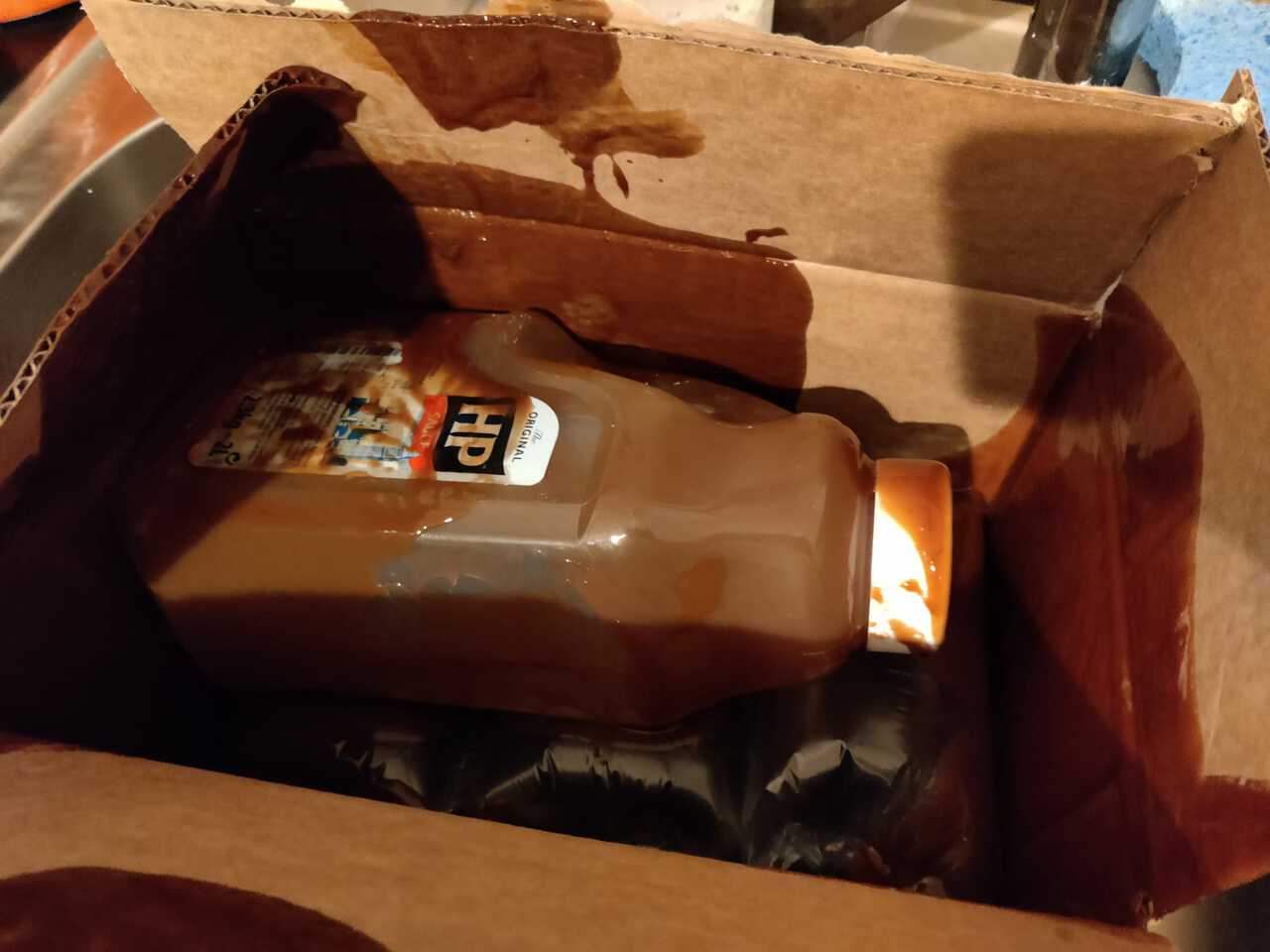 So it was with great "joy" after a long day of walking that we discovered the vat of brown sauce had exploded and leaked all over the front porch and down the steps, leaving enormous blobs of brown goo everywhere. This, as you might. imagine, was not very fun to clean up, especially as we did not have a mop and bucket. Instead, we had to settle with using a dustpan, cloth and pan full of washing up liquid – such fun!
Still, every adventure needs a little excitement every now and then, even if it does involve exploding HP sauce.