Flying machines and trailer parks
On Sunday, we decided it was time for another cycling adventure. We couldn't be bothered to get on a train, so we needed to find a trail from our apartment building.
We use an App called Komoot to plan a lot of our cycling routes, but the only one in the area that didn't have more than 1500ft of uphill was a 30-mile tour to Dumbarton Bridge, the southernmost of the highway bridges across San Francisco Bay.
We set off at lunchtime, the sun blazing and not a cloud in the sky, and proceeded to get quite lost, almost ending up on the highway. We eventually worked out that we needed to carry our bikes up some steps to get on to the cycle route, and then things started to improve.
This was the real Silicon Valley: cavernous spaces dotted with space-age buildings and perfectly manicured lakes and parks. There was barely a car on the road and it was so quiet I felt like I was in a post-apocalyptic film and was expecting the Zombies to come out in force.
After cycling for about an hour, we came across a museum that caught our eye: the Hiller Aviation Museum. We decided to go in and it was incredible – basically a homage to Those Magnificent Men in Their Flying Machines – a huge collection of old-fashioned aeroplanes dating from the early 20th century. I took great pleasure in pointing out all the planes that corresponded to the various characters in the film (and yes I know it is not politically correct but I don't care).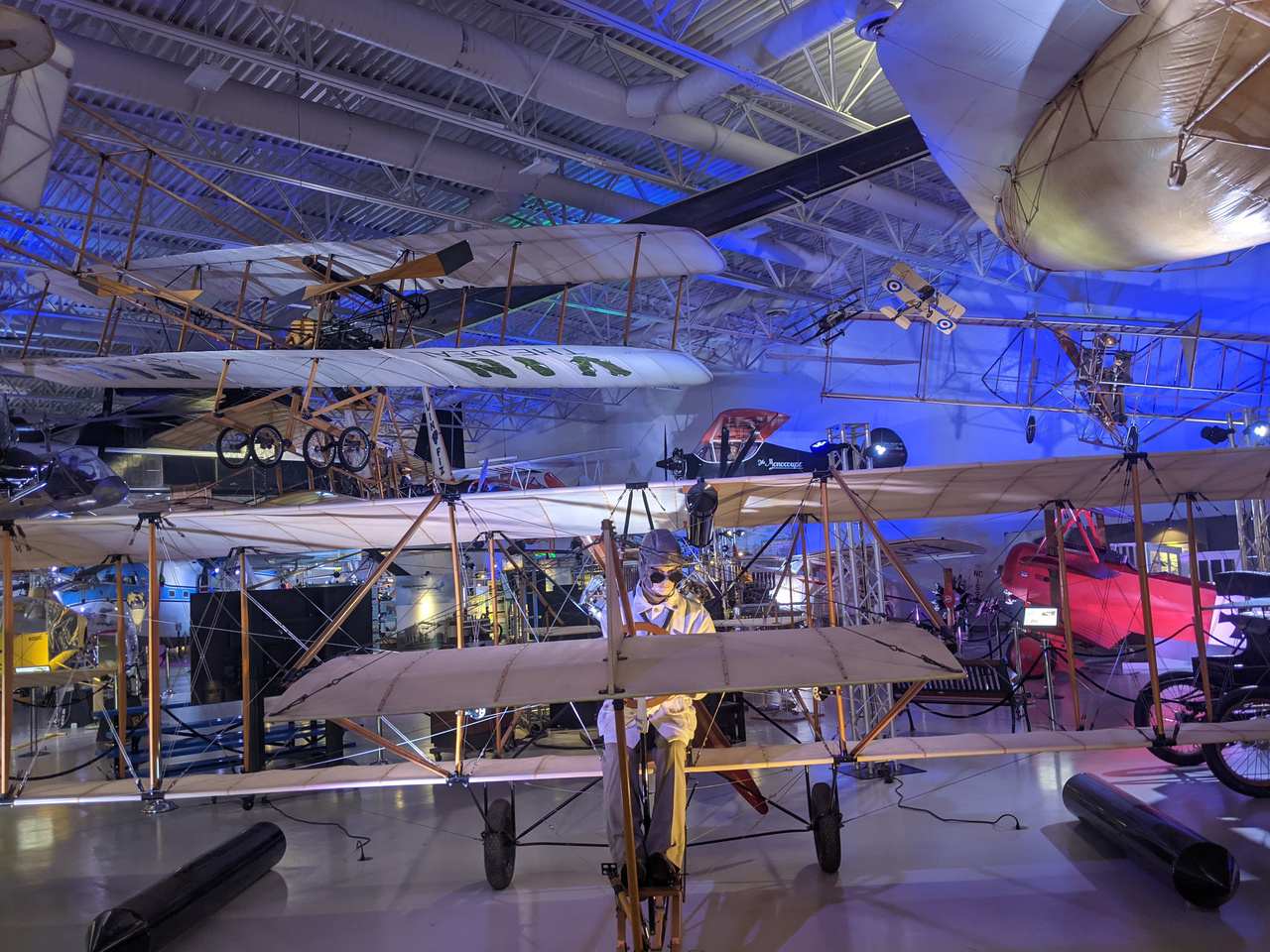 I have included pictures of some of my favourites – including one bonkers one where the pilot appears to be straddling a piece of wood – ouch!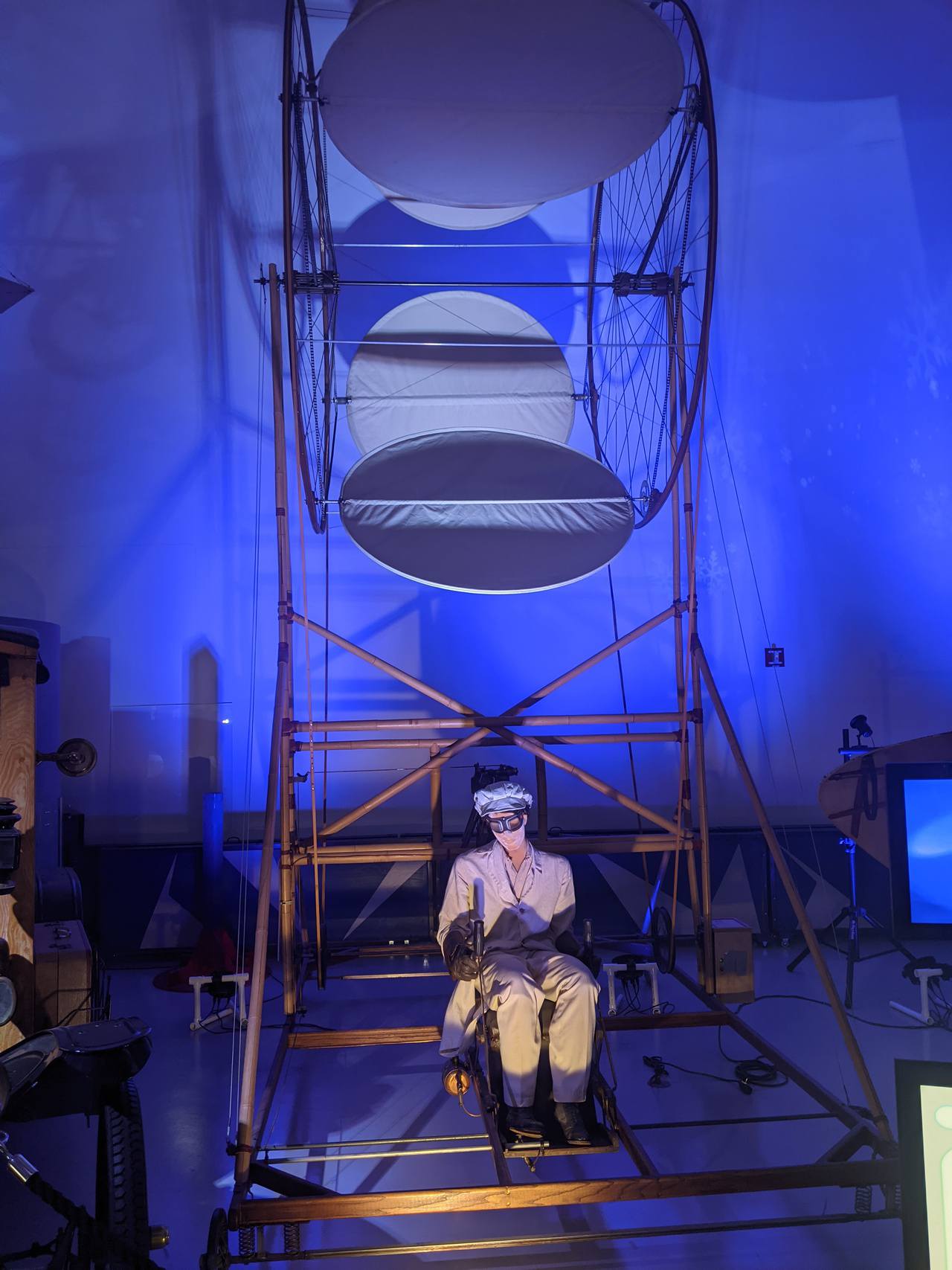 The museum also had the most enormous "original" drone from the 1980s suspended from the ceiling – it must have been 15 metres long. The exhibition took just over an hour to see, and it was great fun – I am glad we made the random stop.
It was now close to 4 pm but we decided to continue the cycle. However, I wouldn't exactly describe it as picturesque…from the museum, we made our way along a track next to the highway, through a sort of swamp and ended up at a power station.
We soldiered on nonetheless until we reached a trailer park, where a couple of dogs went mad in one of the caravans as we cycled past. Andrew then noticed that the trailer park was directly next to an offenders' correctional facility, so we decided at that point to call it a day and cycled with some urgency back to the bubble that is San Mateo.
The final leg of the cycle can only be described as the most boring in existence – we cycled for 20 minutes non-stop down a single, straight road. I have included some images of the most exciting things we observed.
We arrived back home just as the sun went down, and agreed that this particular cycle trail would not be one to be repeated.