The man with golden bowling glove
This week Andrew is back at work, which has given me ample opportunity to explore San Mateo. I have found some excellent thrift shops, including one called Plato's Closet which is basically Aladdin's Cave of Wonders. My favourite purchase so far is a fabulous vintage Fila bumbag which cost $6.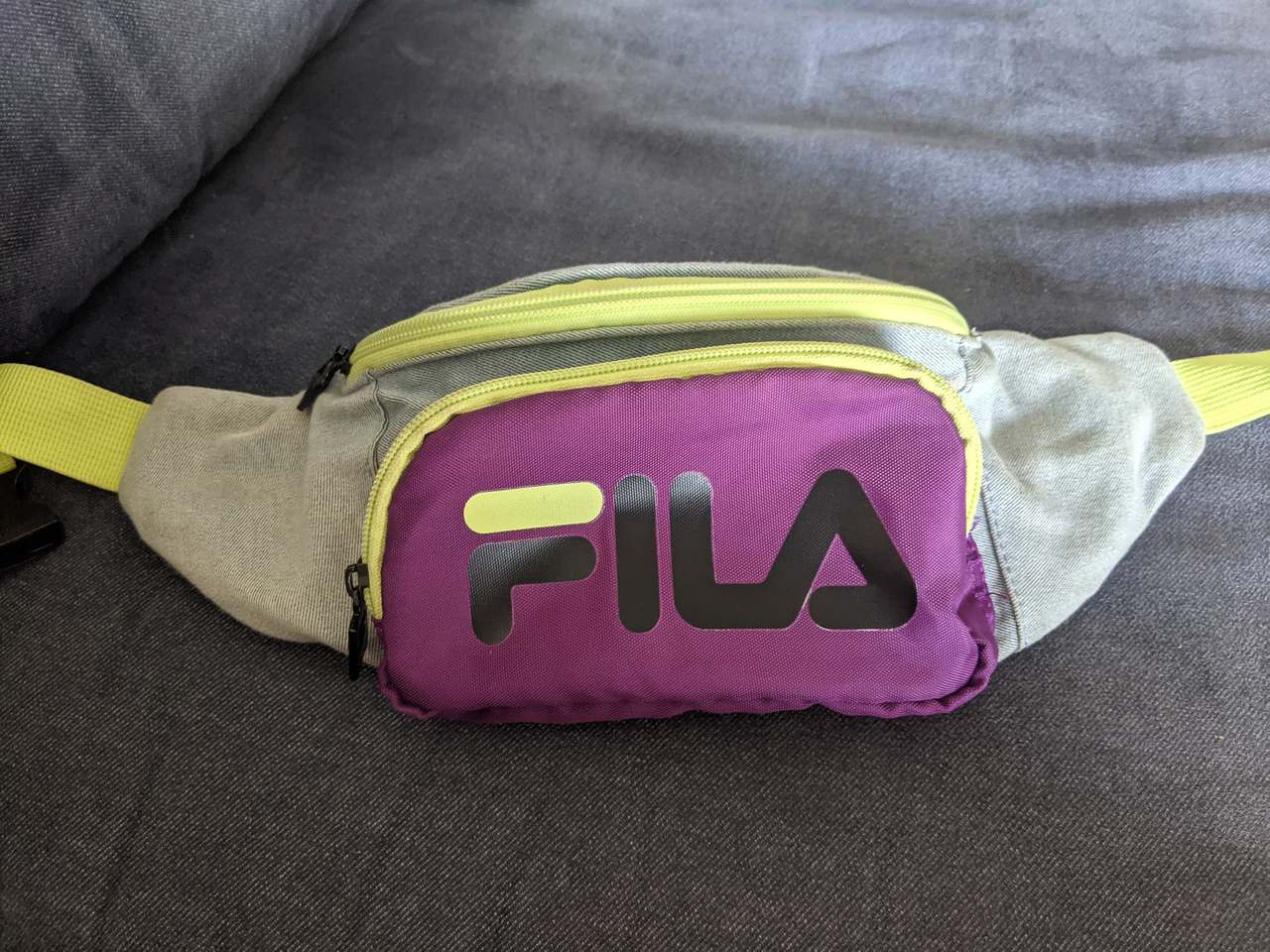 We have also finally got some crockery, and after more than a week of eating off paper plates this brings me much joy. Alas, the mugs did not survive the postage, and have been returned to Bed, Bath and Beyond as a pile of sad, broken shards.
On Tuesday evening we decided to cycle to Bell Mateo Bowl (about 3.5 miles each way) – this was our first American bowling experience. We (of course) headed straight to the bar to have a pint and met a very nice server who gave us a bowl of popcorn and recommended some local places to visit that are less expensive than San Mateo.
Our bowling lane was booked for 9 pm and we had another 20 minutes to kill, so headed to the arcade. Pretty much everything costs a dollar, which was most pleasing as in the UK the only cheap date at an arcade is with the 2p machines.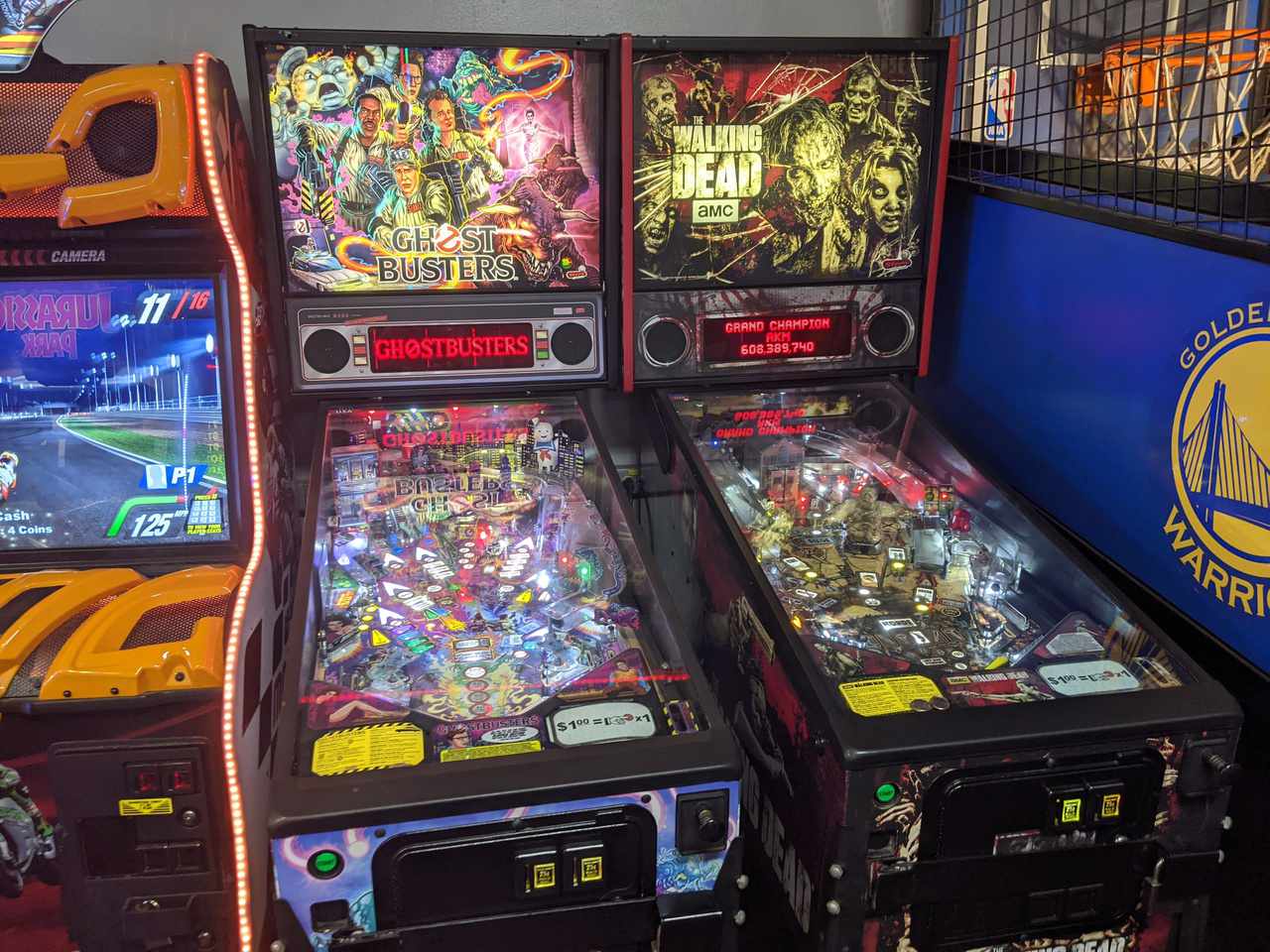 We played the basketball game (I was terrible and Andrew thrashed me), attempted the claw machine (impossible) and tackled the ghostbusters pinball machine, which was super fun. Pinball machines are fantastic – I don't know why we don't have them in England.
At 9 pm, we changed into our sexy bowling shoes and walked to our lane. On route, a man stopped us and made fun of us for wearing rented bowling shoes.
I took a good look around and realised everyone else at the bowling alley (almost all the lanes were full) were wearing customised bowling shoes and had very serious expressions on their faces as they took their bowling shot.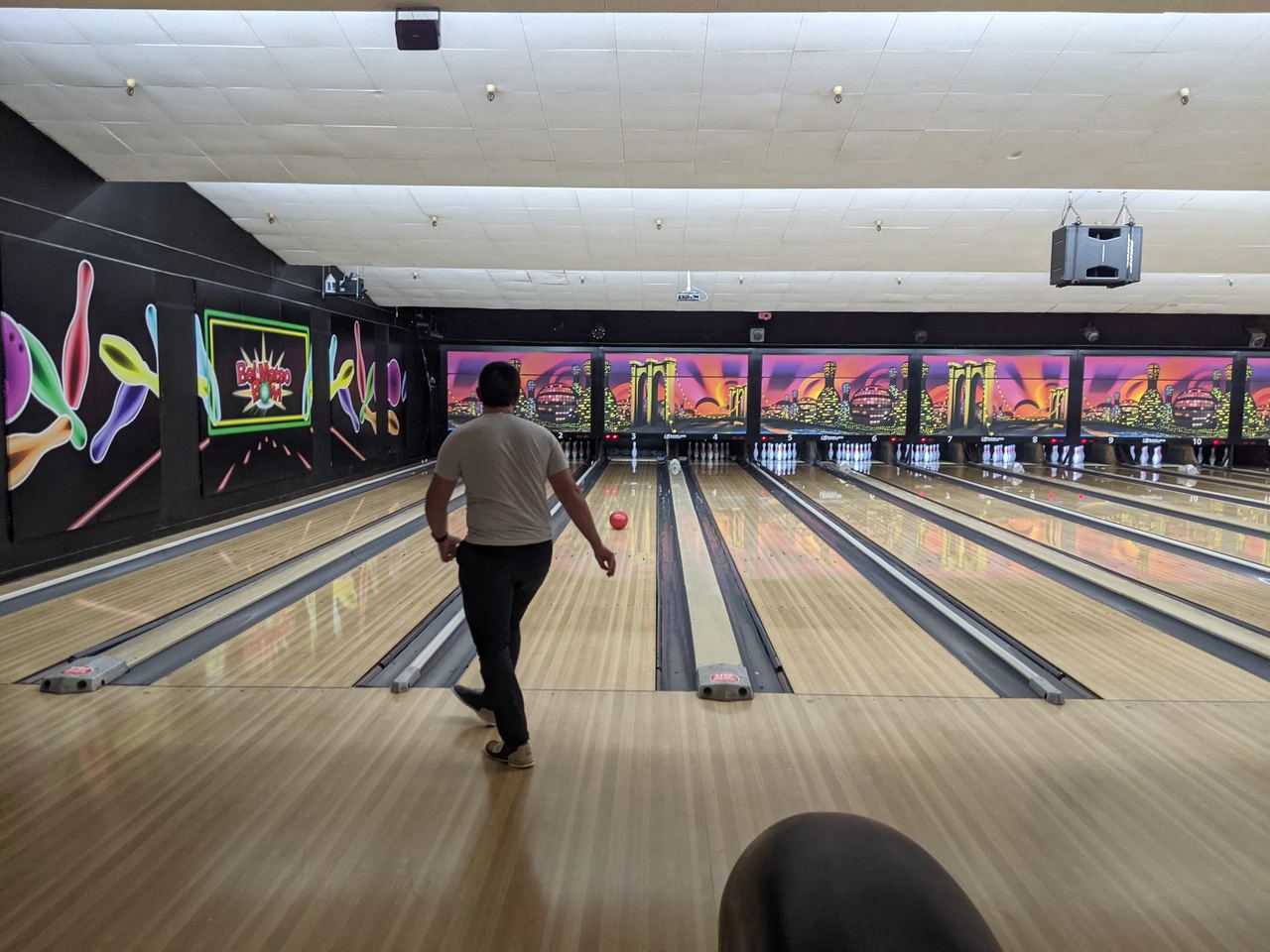 I would also like to add that the man who mocked us was wearing shiny gold bowling gloves. I also saw him polishing his bowling ball. Credit to him – it was very shiny!
It turned out to be a very close game – I managed to get a strike towards the end, and when Andrew had his go he looked like he was about to get a strike, but the middle pin decided it wasn't moving for no-one. I won the game by two points.
So lesson for today: Americans take their bowling very seriously indeed.