Weekend of joy in sunny CA
Apologies for the woeful delay in publishing my next blog post – February has been a bonkers month and I have been a slow snail when it comes to writing.
At some point, I will tell you about our trip skiing in Lake Tahoe and our amazing tour to Alcatraz. However, right now I want to write about our blissful weekend exploring northern California.
Andrew and I have finally purchased a car, and by golly she's a beauty. I don't want to be a shameless showoff so if you want to meet her then get in touch and I will send some pics.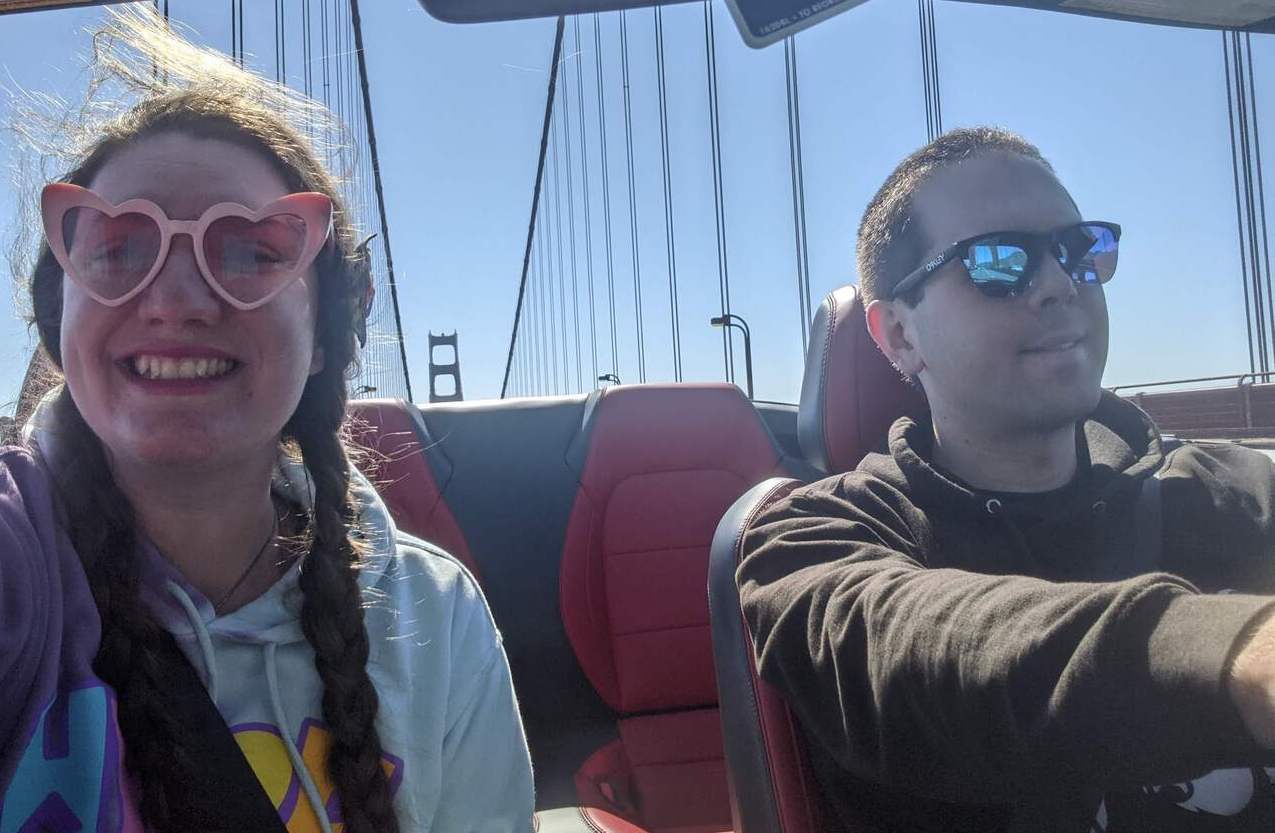 The best thing about having a car is that we have more freedom to explore northern California's coast and hiking trails.
That being said, we are determined to keep up the cycling, so on Saturday we hopped on the Caltrain with our bikes and cycled to Golden Gate Park. The park itself is absolutely massive, with 1,017 acres of greenery, and it is located next to SF's Haight District, which is a bit of a hippy haven.
There is a colourful shop devoted entirely to tie-dye, loads of alternative shops and a place to buy the Ganja if you so desire. There was even a man sitting happily on the pavement smoking a bong.
The park itself is great for cycling, with loads of different trails. We cycled for about 5km to Ocean Beach, past a waterfall, a field full of bison and even a Dutch windmill. Ominously, the cycle was almost entirely downhill – never a good sign in SF as it usually means a heinously steep uphill cycle awaits.
This proved to be entirely accurate, and Andrew and I cycled about 800 feet uphill to Golden Gate Bridge, which I am sure was picturesque but I couldn't tell you as I was too busy focusing on not passing out with the effort.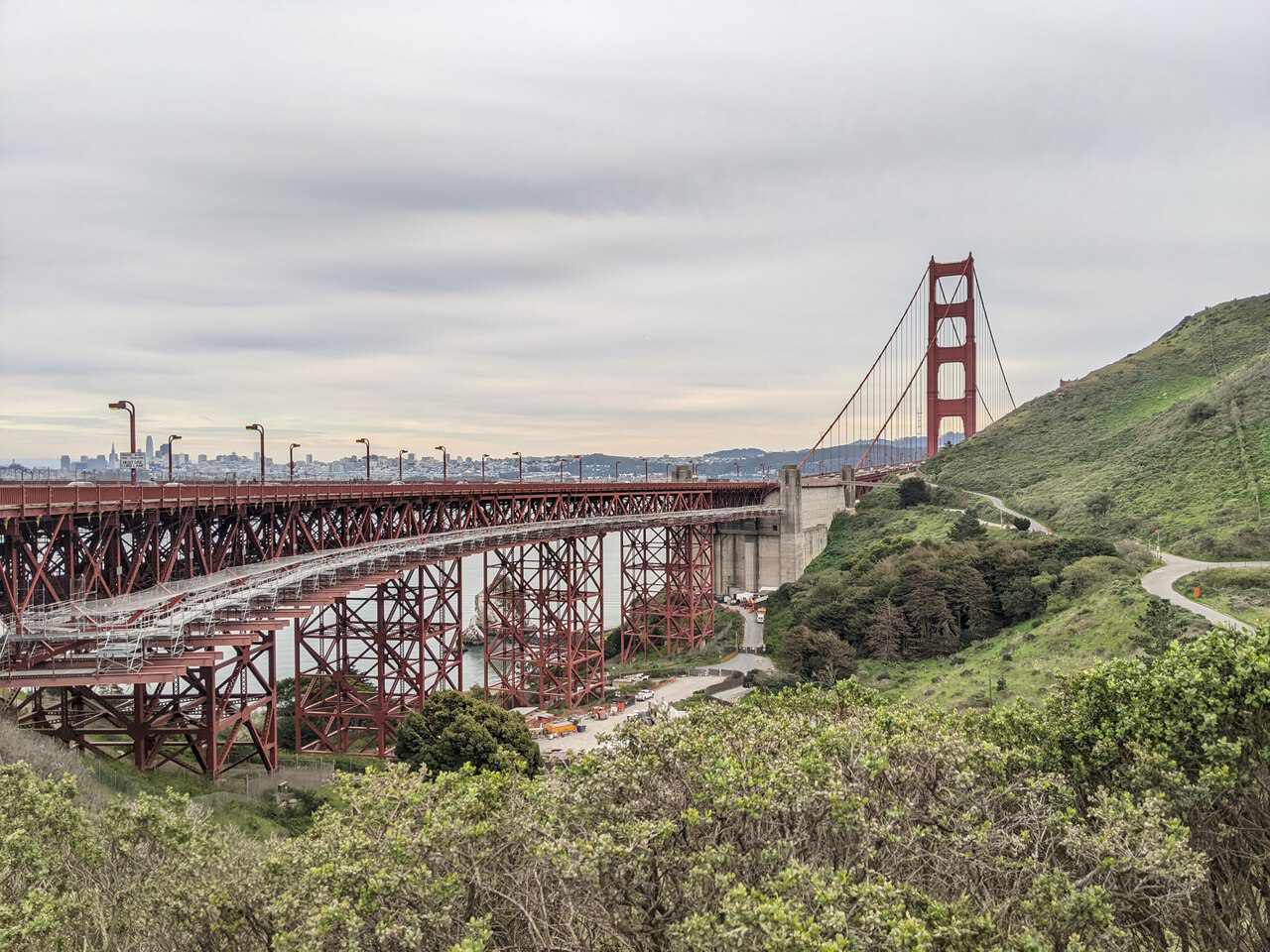 We cycled over Golden Gate Bridge, just for the fun of it really, before making our way back along the bay to the Caltrain. All in all, we managed about 40km of cycling, so not bad for a day's work.
On Sunday, we decided to drive over Golden Gate Bridge and go hiking, as the forecast was warm and sunny all day. We had one of the most magical days, as we cruised along the most gorgeous coastal roads blasting out rave music and enjoying the sun on our faces.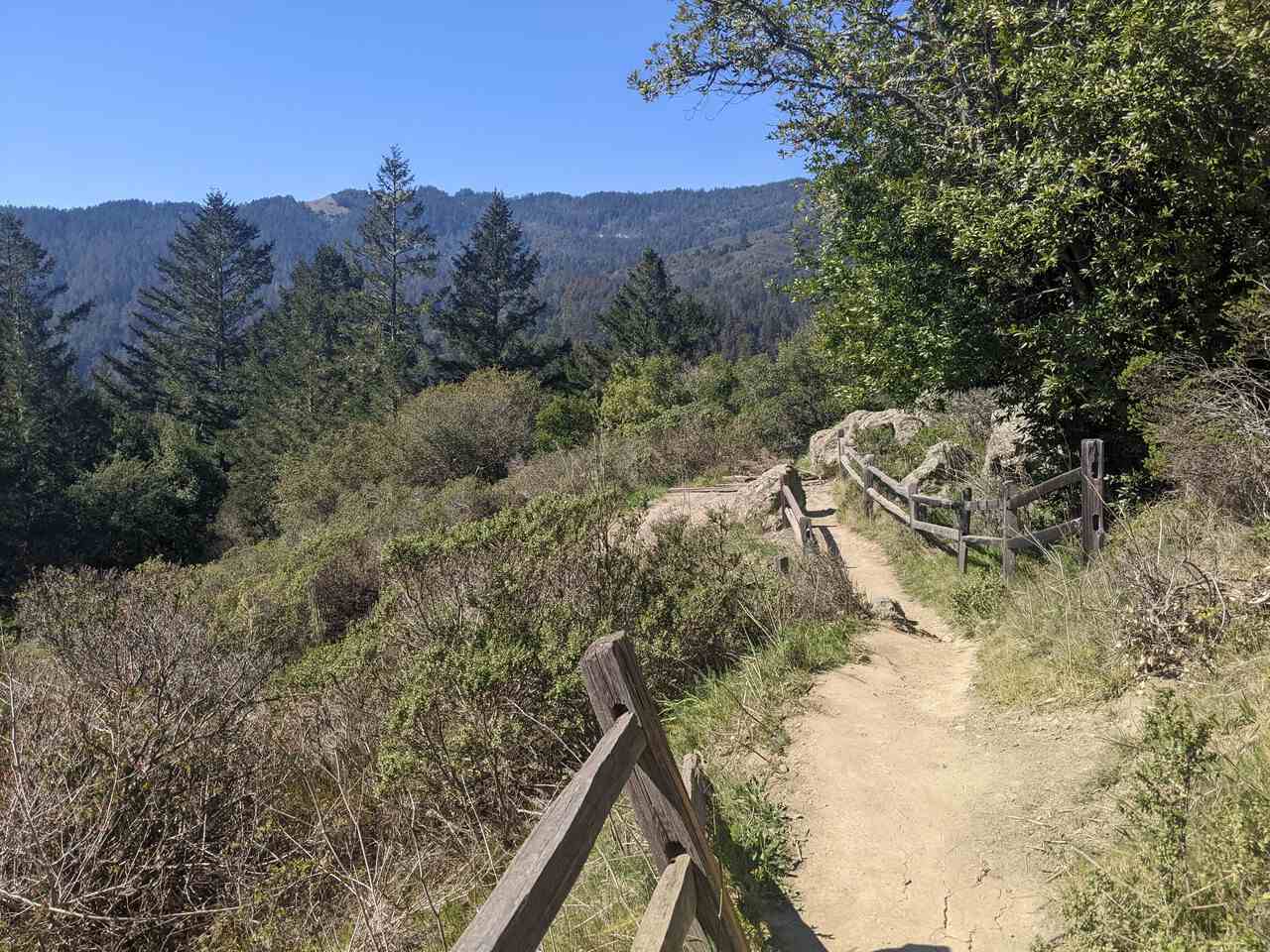 We ended up on a long, windy road that went up and up for miles until we reached Muir Woods. We spotted a free car park space and went for a 5km hike on the Muir Woods Panoramic Trail. The best thing about the trail was the incredible towering redwood trees, although I am afraid I forgot to take any pictures of them. We ate our lunch sitting on a tree stump then plodded up the hill back to the car park.
Next, we set our GPS to a place called Trojan Point, which Andrew had randomly chosen off a map. This turned out to be an excellent call because it had some of the most incredible views I have seen in my whole life. I am not sure I can do the description justice, so instead, you can check out some of our photos:
We also saw a gopher, which was a first for both of us. It popped up from a gopher mound several times, surveying the scenery before disappearing in flash, much like a whack-a-mole.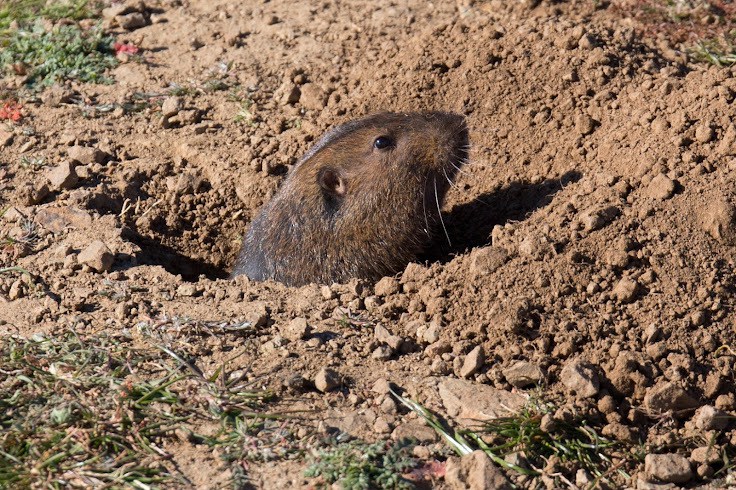 By the time we got back to the car, it was around 4pm so we decided to head for the coast and drove back over Golden Gate Bridge towards Half Moon Bay. The coastal drive was blissful, and we stopped several times to take in the scenery. We ended up at Montera Stage Beach, which is known for its dramatic waves.
The sun was starting to set as we arrived, and the sky was streaked with red and gold. The beach was fairly empty, and the crashing waves were mesmerising. Andrew had his DSLR and took some amazing photos of the waves.
There was a flock of birds standing on the beach right next to the tide, and every time it came towards them they would run forwards like they were playing a game. It was absolutely adorable. Sadly we were both too slow to capture this on camera so you will just have to take my word for it.
We headed back home and tucked into a warming bowl of beef goulash and mashed potato while watching an episode of Star Trek – a perfect end to a perfect day.