A night of twisted Disney
I have now been here two months and am happy to report the weather is still glorious and we are both loving our adventures in California.
On Saturday, I made last-minute plans to go to a drag show with Emily in San Francisco called Twisted Disney at Oasis. This was to be my first proper night out in SF and I was giddy with excitement. I put on my cat dress and sparkly pink DMs and we set off for a night of dancing and giggles.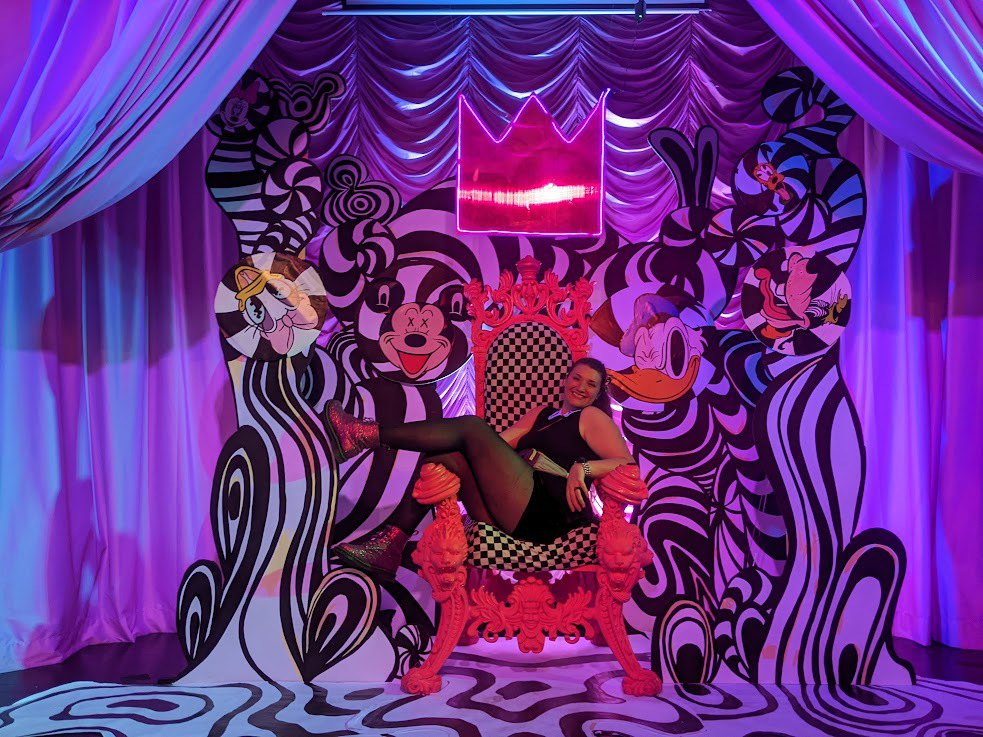 Oasis was fab – the front room had a magnificent throne for the ultimate selfies, and the bar was only charging $5 per drink (practically free in California terms). In the main dance hall there was a stage and catwalk, complete with gogo dancers dressed as Sebastian the crab (hello red fishnets and crab claws), Alice in Wonderland and Yzma from the Emporers New Groove, donning an impressive selection of leather straps and carrying a sign saying "PULL THE LEVER…WRONG LEVER".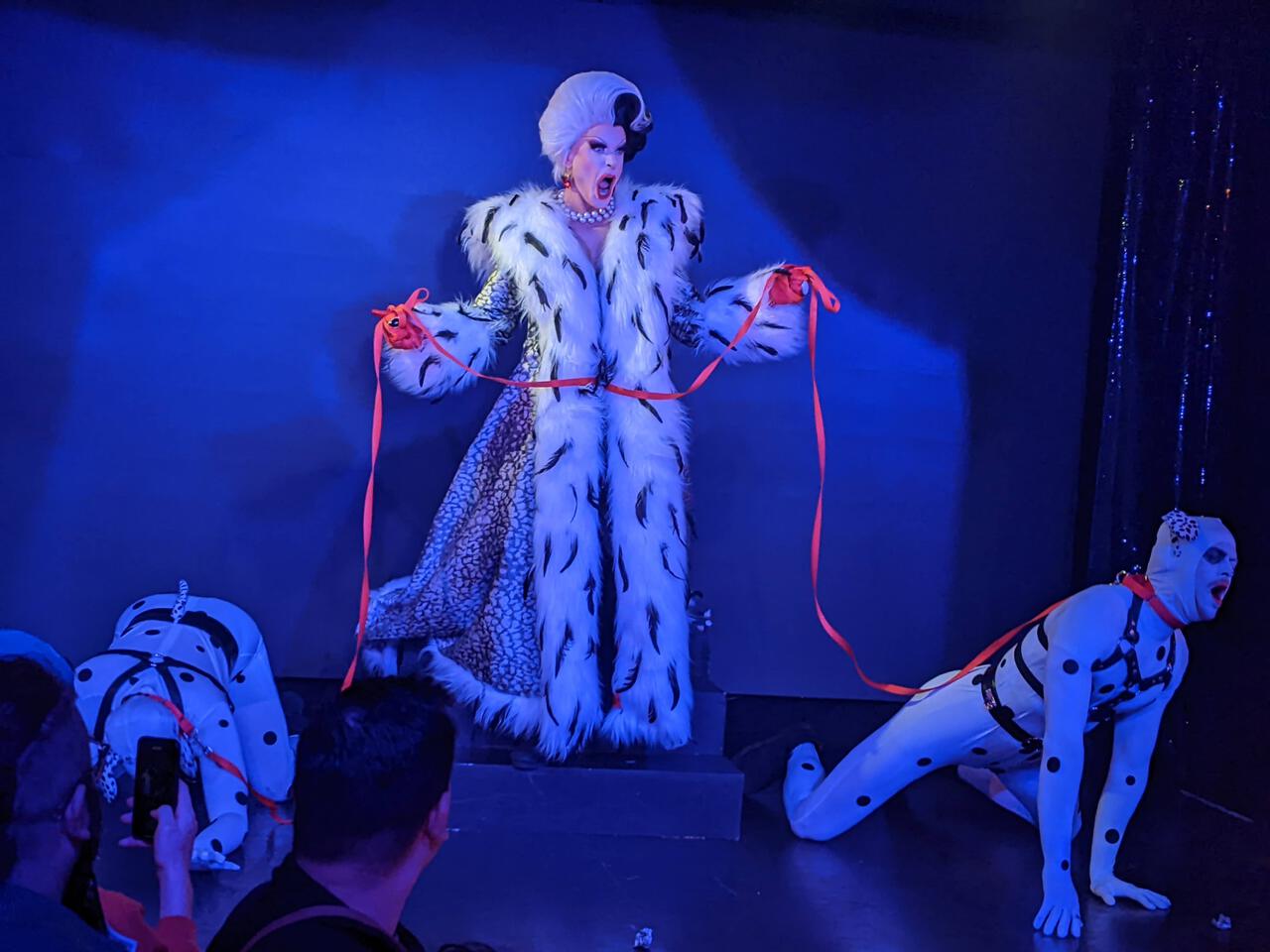 We had an absolute hoot and the drag queens were fantastic – we saw twisted versions of characters including the Little Mermaid, Cinderella, Ursula (doesn't require much twisting) and, perhaps most magnificently of all, Cruella de Vil. There was also an amazing montage from the new Disney film, Encanto, which has encouraged me to watch it as I have been putting it off.
Emily and I both woke up on Sunday morning feeling less than fresh, but we dragged ourselves out, along with Andrew and Owen, for a hike at La Honda Creek Open Space Preserve. We managed a fairly hilly 5-mile hike with some fantastic views of the valley. I felt so much better afterwards – there's nothing quite like a good walk to cure a hangover.
My other discovery for this week was the San Francisco Botanical Garden at Golden Gate Park. I went for a cycle in the park on Tuesday and came across the garden quite by chance. Usually it costs $10 to enter, but it is free every second Tuesday of the month, which it just happened to be. I spent a delightful 45 minutes wondering about admiring the pretty trees and flowers, and would love to return with Andrew for a proper explore.
Andrew and I are also starting to get into trail running – the hiking trails are so stunning and it is much more interesting than just running on the tarmac. On Thursday we managed our best trail run yet at Pulgas Ridge Open Space Preserve. It's only a 15-minute drive from our apartment and offers some pretty spectacular views.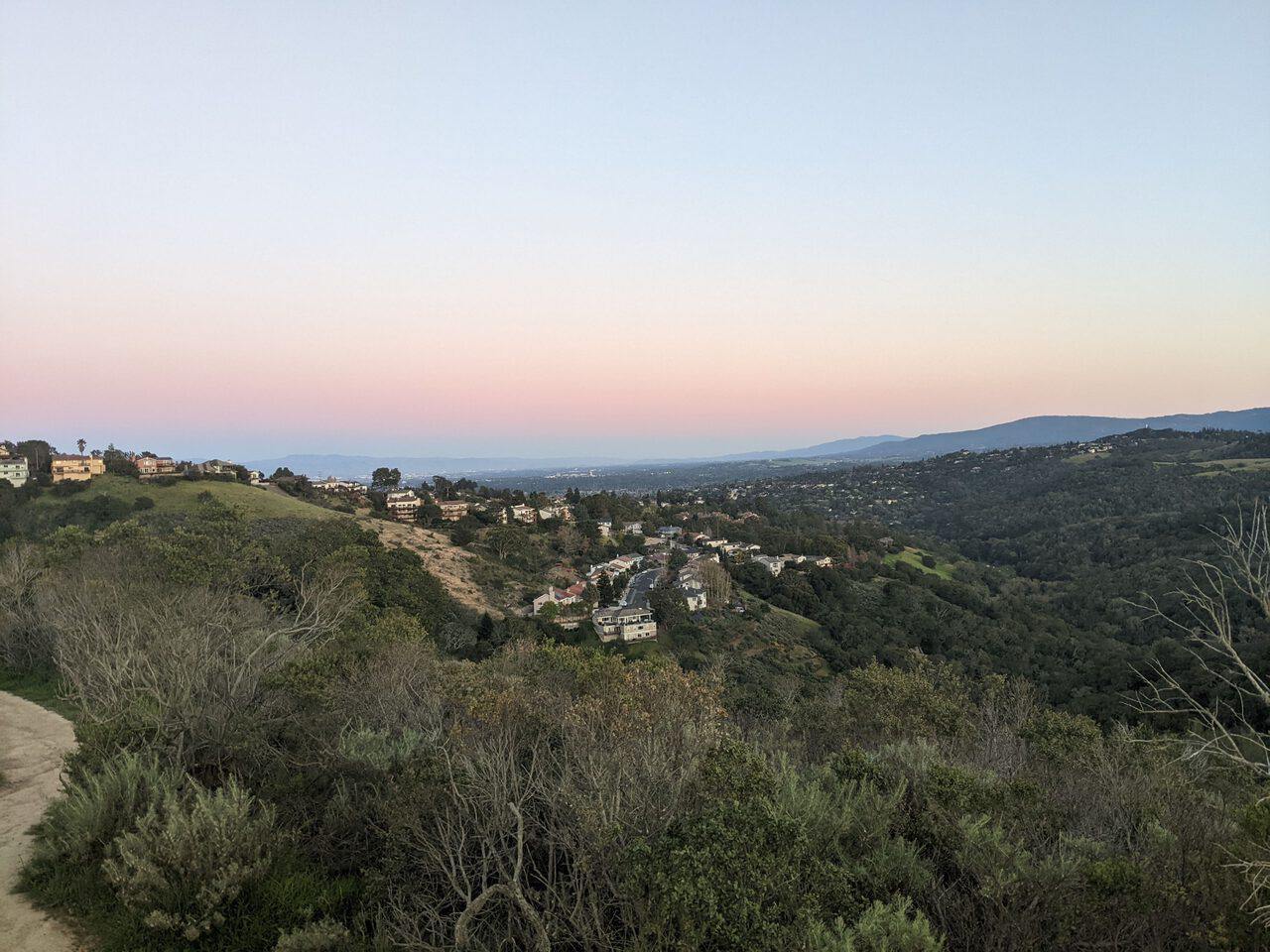 We opted for the Dusky Footed Wood Rat Trail, which we hadn't tried before. It turned out to be a 4.3 mile trail with a whopping 680 feet of uphill – my legs said OUCH but the rest of me really enjoyed the run. Our hope by the end of this year is to build up to trail half marathon, but that's going to take a lot more training.