A weekend in Sonoma County
This weekend Andrew and I went on a little road trip over the Bay Bridge to Sonoma County. We had a lovely drive with the roof down blasting drum & bass and enjoying the warm sunshine. Our first stop was Santa Rosa, where we had booked a hotel called Hotel E.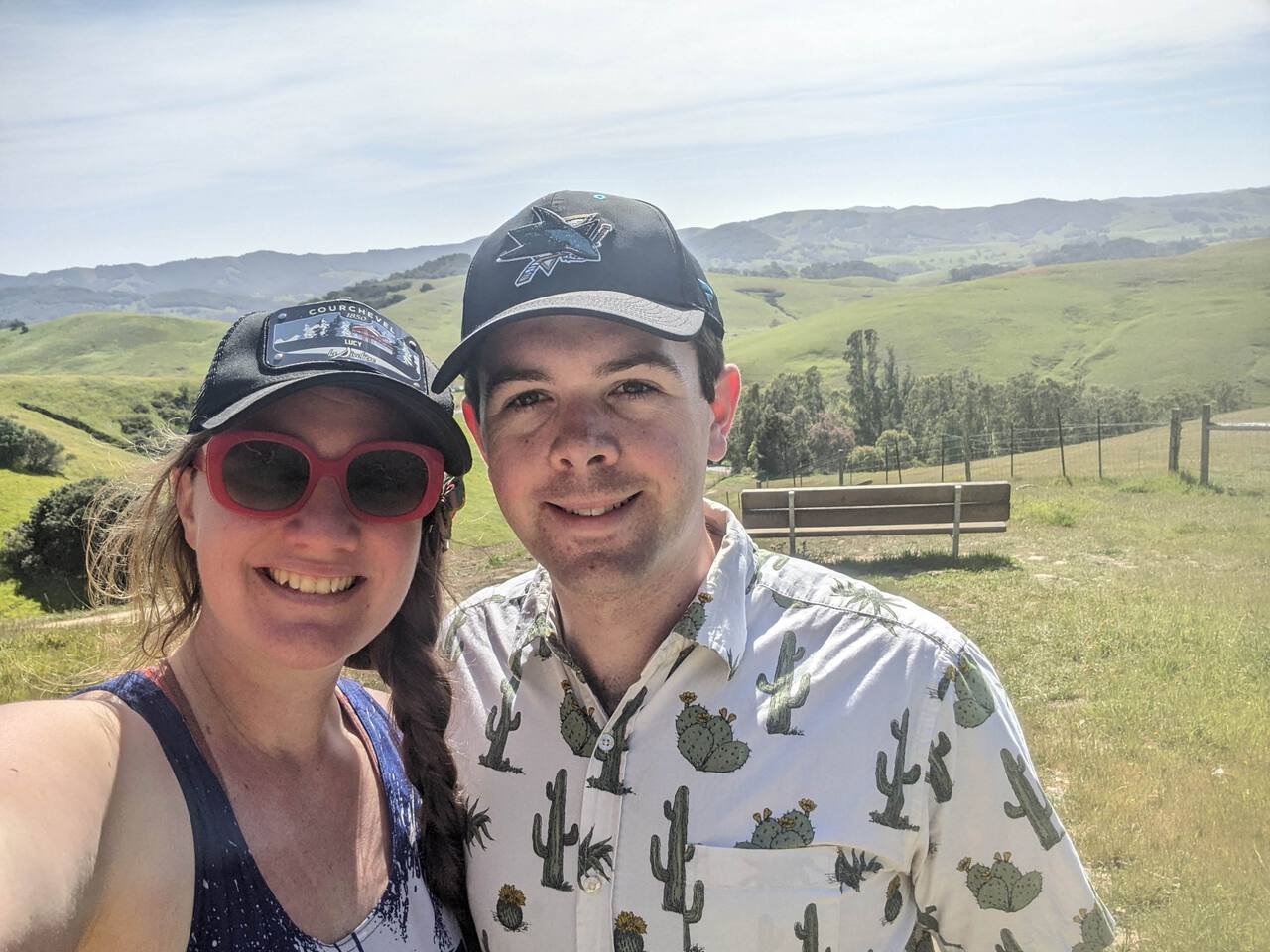 We had initially had plans to go to Napa Valley and sozzle at a vineyard. Then we checked the cost of the hotels and swiftly decided against it, deciding that Santa Rosa was still technically in wine country so we could still enjoy a glass or 12.
We arrived soon after lunch and decided to check out one of the local museums before firmly ensconcing ourselves in a bar. We visited the Museum of Sonoma County, which only cost $10 and had two main exhibitions on show.
The first was a collection of photographs by Ansel Adams, specifically showcasing how Japanese Americans bore their treatment at the Manzanar incarceration camp in central California following the Second World War. I never knew this part of American history –  it was fascinating and the photographs were amazing – I can see why he is such a celebrated photographer as the images are so engaging and full of personality.
The second exhibition was on Feminist Art & Power and was certainly memorable, although admittedly modern art does go somewhat over my head.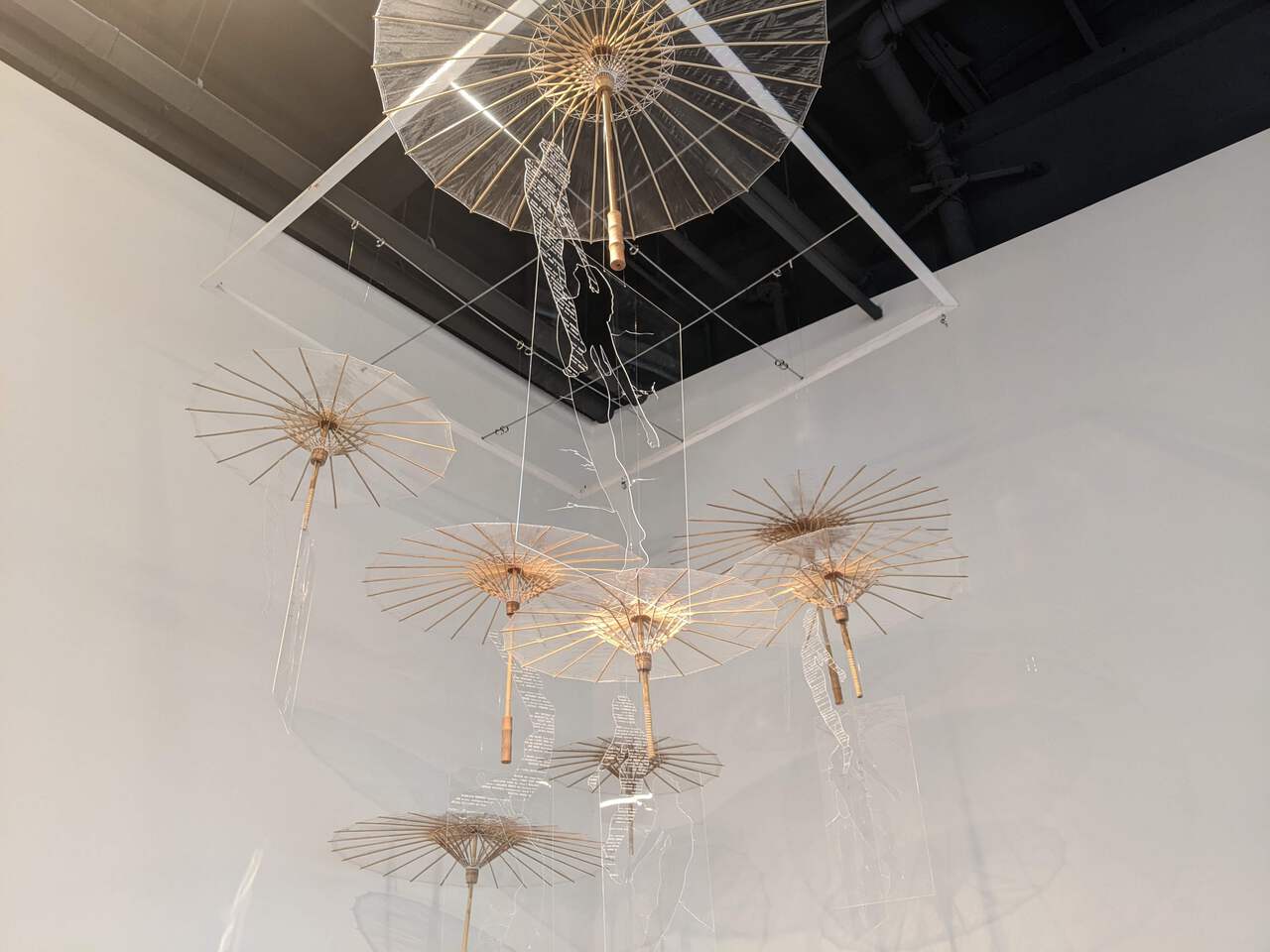 One of the pieces was some chewing gum with the word 'FEMINISM' carved into it. There were also multiple pairs of white gloves that had sewing needles sticking out of them which made me feel a bit queasy.
There were also some arresting 'ME TOO' images and a really cool artwork with umbrellas suspended from the ceiling with perspex women holding on – written on these were the names of famous women, both modern and historical.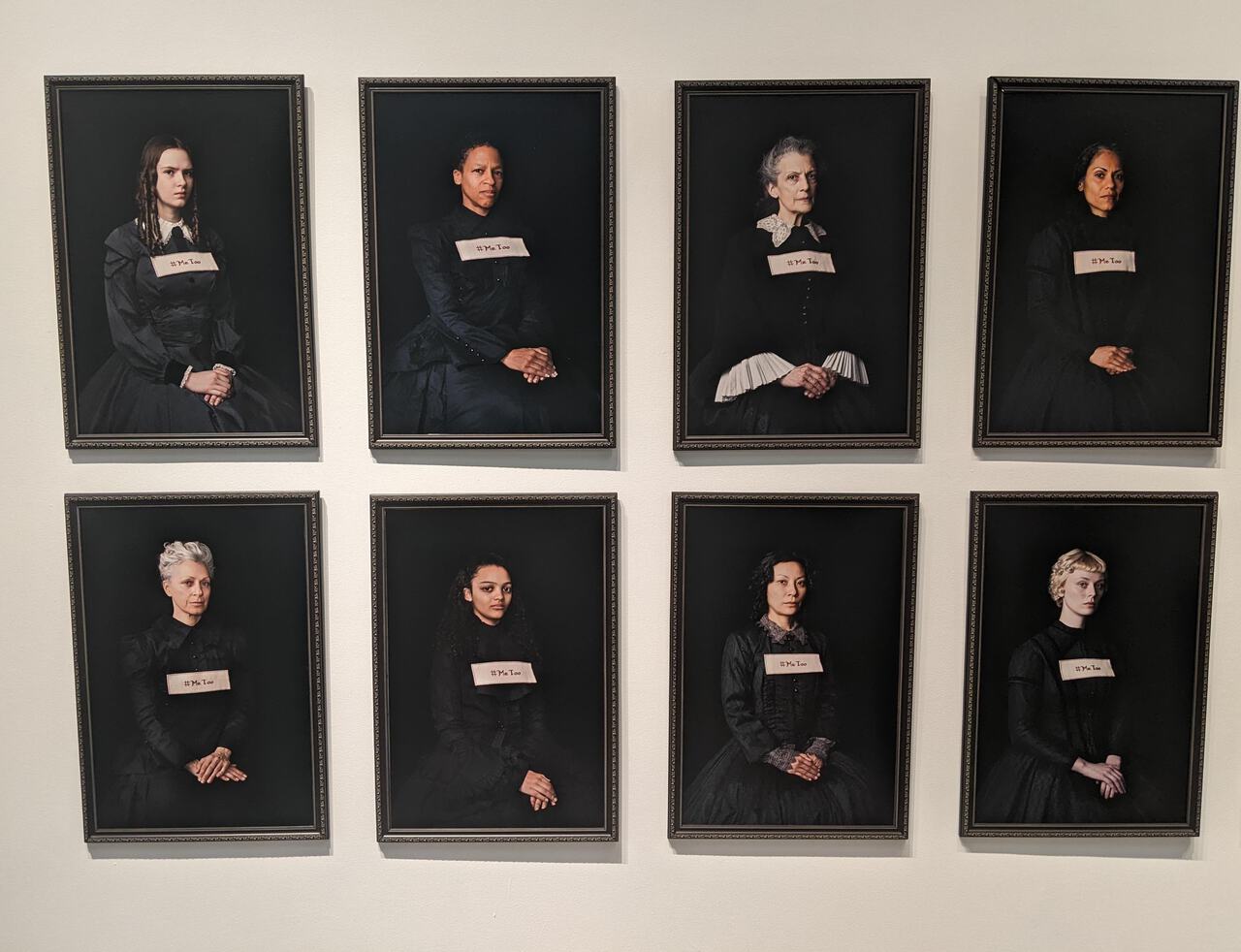 Having used our brains for an hour we felt we had earned a drink, and walked across the road to a tap house called Flagship taproom. True to form, I hate beer so had a glass of wine, accompanied by a warm pretzel with mustard – yum!
We then headed to a "British" pub called Toad in the Hole. We sat down at the bar and a barman with an impressive beard asked to take our order. He had a broad Wolverhampton accent and I committed a spectacular faux pas by laughing in his face as I assumed he was putting it on for the amusement of the American clientele. He was actually British and gave me a rather withering look and said that there were actual British people here…oops.
The rest of the evening was spent eating amazing Ethiopian food and having a few more bevvies before heading back to the hotel where we fell asleep watching Star Trek – Rock and Roll!!
On Sunday, we drove for about 30 minutes to the city of Petaluma. A good friend I met when I was living in the South of France moved to California with her husband in 2016 and had recently bought a house in Petaluma. We hadn't seen them in more than seven years and it was so lovely to catch up and meet her two daughters – we went for a nice walk, had brunch and then went for ice cream. It was a delightful morning.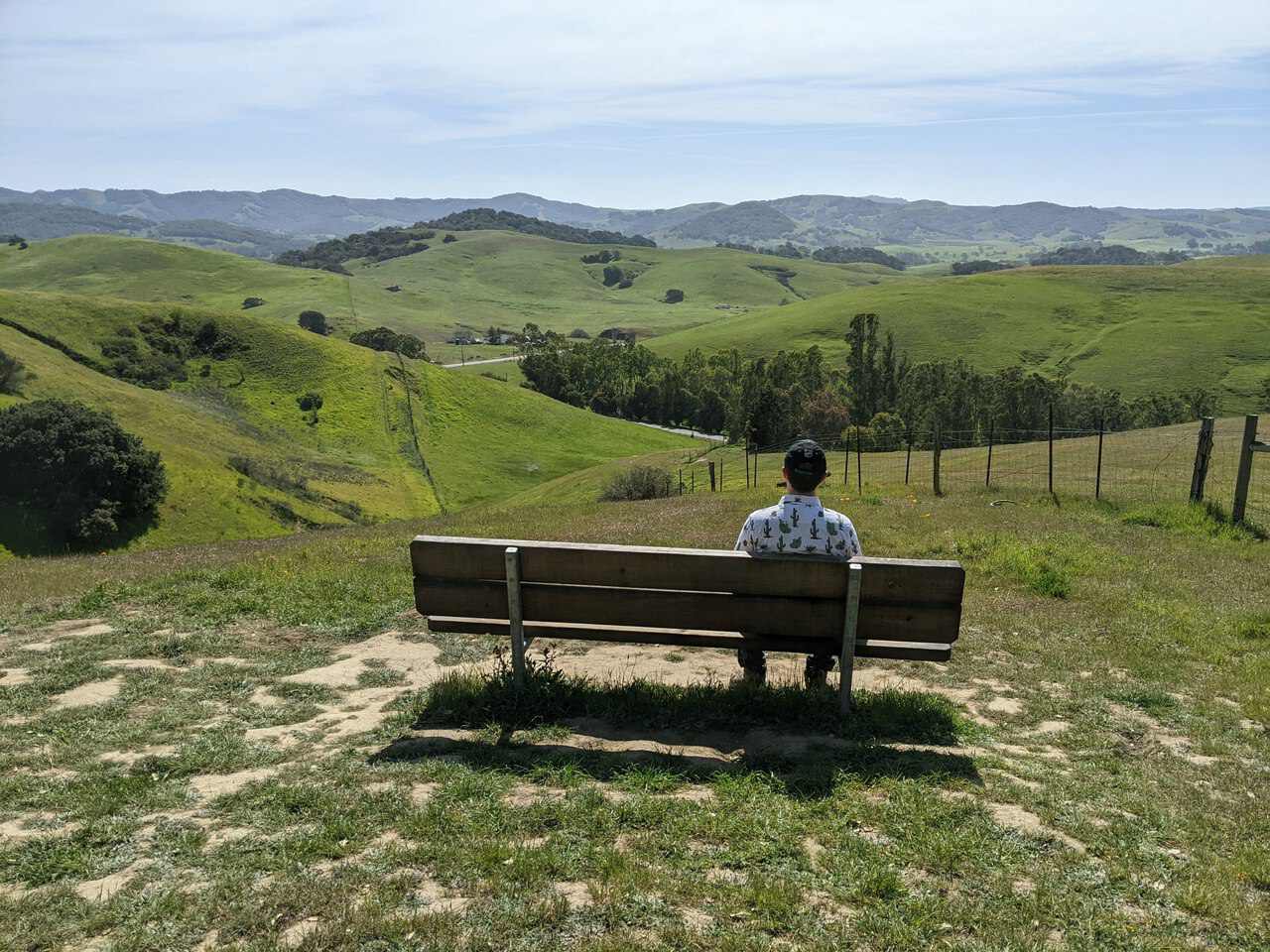 In the afternoon, Andrew and I drove to the nearby Helen Putnam Regional Park to go on a hike. This was yet another stunning part of northern California with loads of different trails that all looped back on themselves. The trails weaved through a beautiful forest and we spotted a couple of deer who looked at us shyly before trotting off into the distance.
We walked for about three miles and then headed back in the car to drive back to San Mateo. For variety, we decided to take the longer route over the Golden Gate Bridge, which was great fun until we hit some epic traffic. At least we had the roof down so we could enjoy the sunshine, although I did get a rather sunburned nose.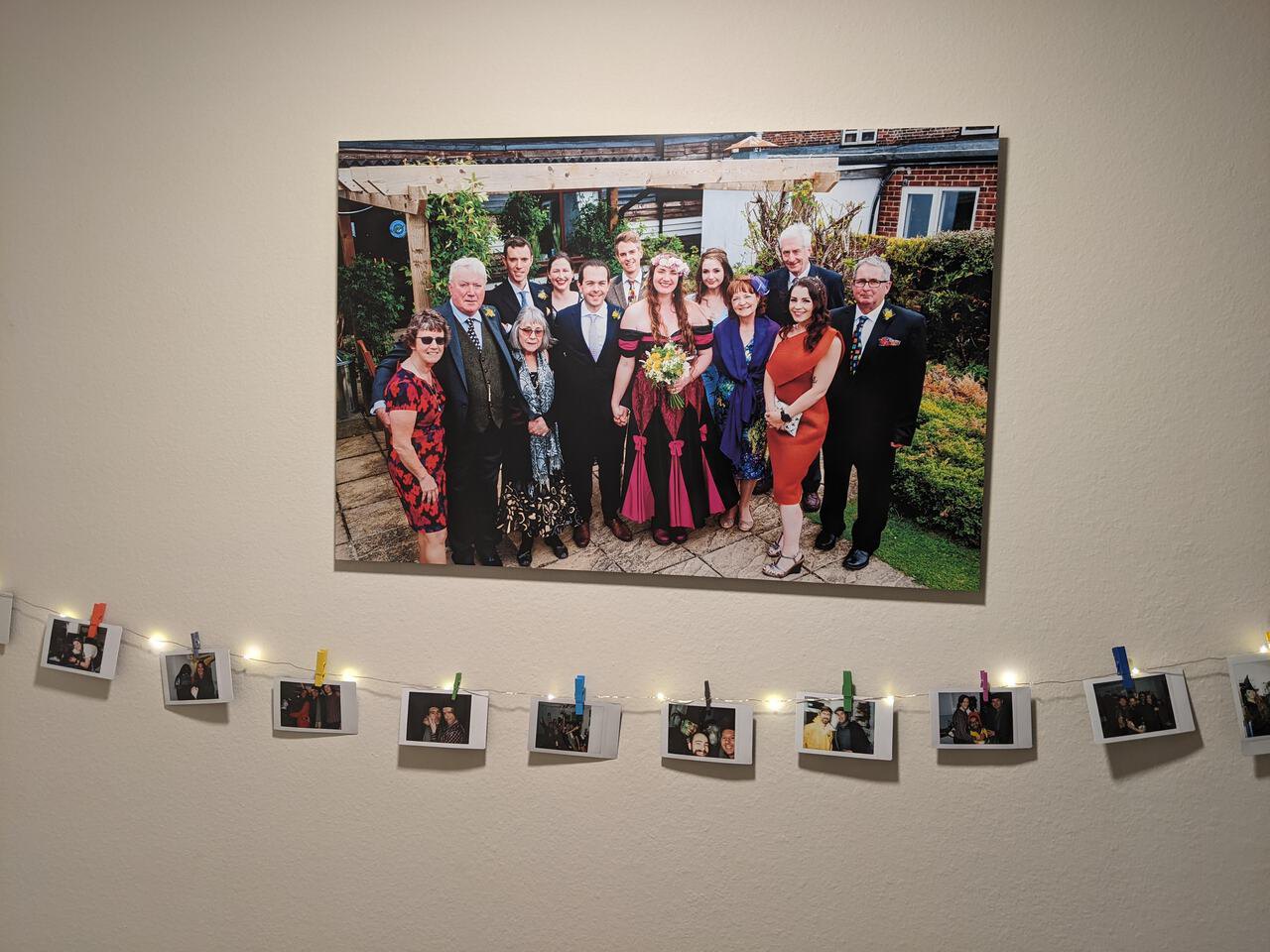 In the evening, we continued our very slow process of unpacking all our boxes from home. I did manage to unearth a beautiful photo from our wedding day that was given to us by Andrew's uncle. Altogether another excellent weekend in the USA.