Sampling the Culinary Delights of Hamburg
After our excellent tour, we stopped at a cocktail bar where I drank what was basically a glass of tequila and ice. We had asked our tour guide where the best place was to eat cheap but delicious food. He recommended we take a 20-minute walk to the Portuguese sector of the Hamburg as there are many restaurants there selling delicious tapas. After stopping by the hostel to change into some slightly more respectable clothing, we headed off in what we hoped was the right direction. I have a feeling we took the scenic route but eventually we heard some Spanish-style music and arrived at our destination.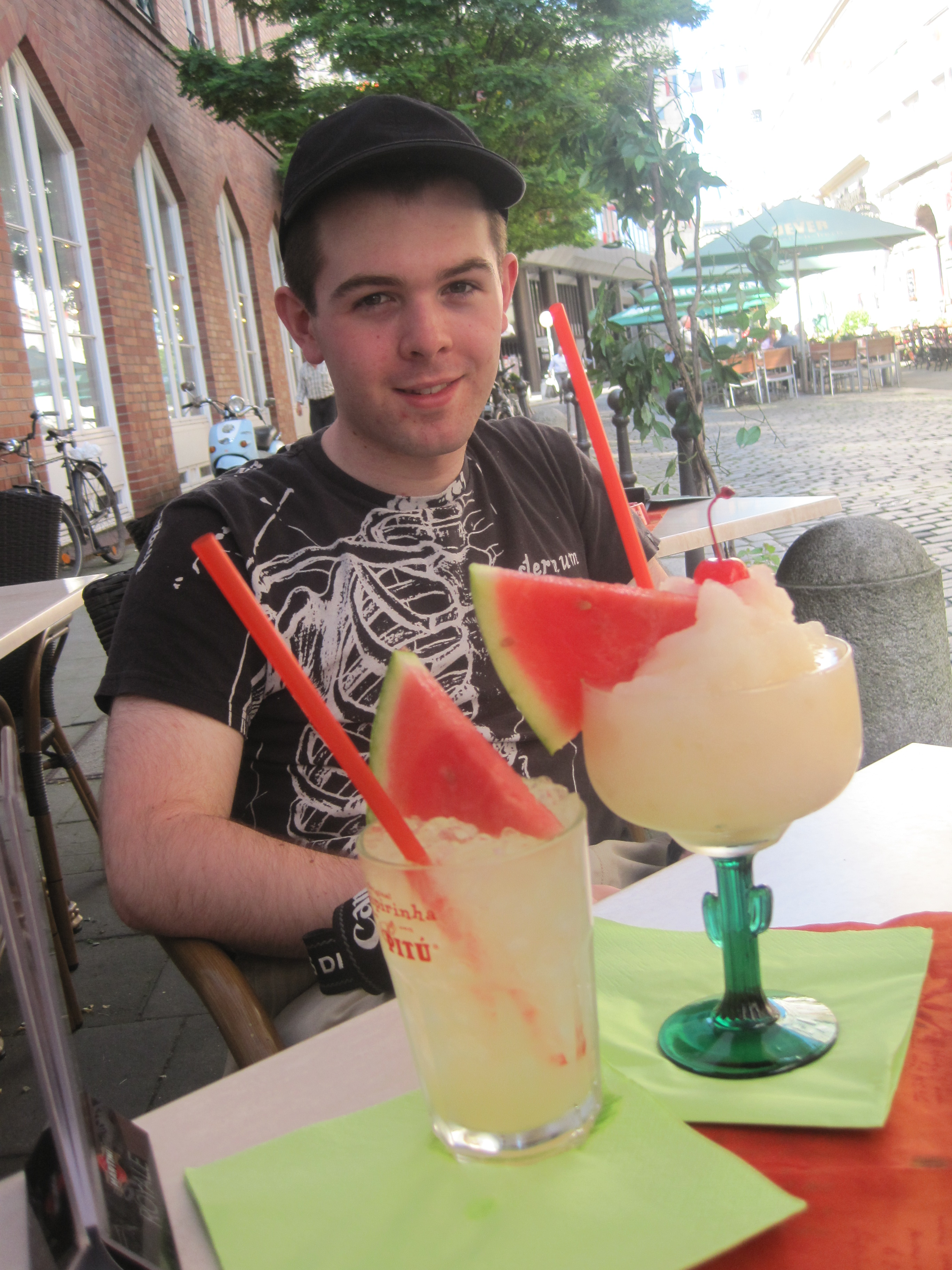 There were rows and rows of restaurants and we chose the one that had 'Tapas' written on a sign in huge letters called Casa Ricardo. We were hoping to sit outside as the weather in Hamburg was glorious. Unfortunately, a couple a similar age to ourselves shoved past us and stole the table where we were about to sit down. The only thing stopping me from telling them where to go was the fact that they were German and I wasn't sure my insult would translate. I mustered up the dirtiest look possible then walked into the restaurant with my head held high.
For €23 each, we had an excellent starter of meatballs and potatoes in a fiery chilli sauce, and an enormous plate (about a foot long) of tapas including calamari, king prawns, Spanish chorizo and crab claws in breadcrumbs. It was absolutely fantastic and I felt by the end as if I might explode. I also drank half a litre of wine and Andrew had two pints of beer so we were gobsmacked when the bill arrived and was under €50. After this we staggered back to the hostel and decided it was a good idea to get an early night as we wanted to make the most of our final morning in Hamburg.
The next day, we headed to the centre of Hamburg and had a little wander around a couple of the landmarks which we had seen the outside of during the tour. It was so hot that we decided to try and find somewhere to sit outside and eventually we came across one of the many rivers in Hamburg. A couple of swans were swimming about with their budding family. A little child walked up to them and started to feed them chunks of bread. This was quite a sight to behold as several other birds joined the party and started arguing over who got first dibs. Unsurprisingly the swans won that battle.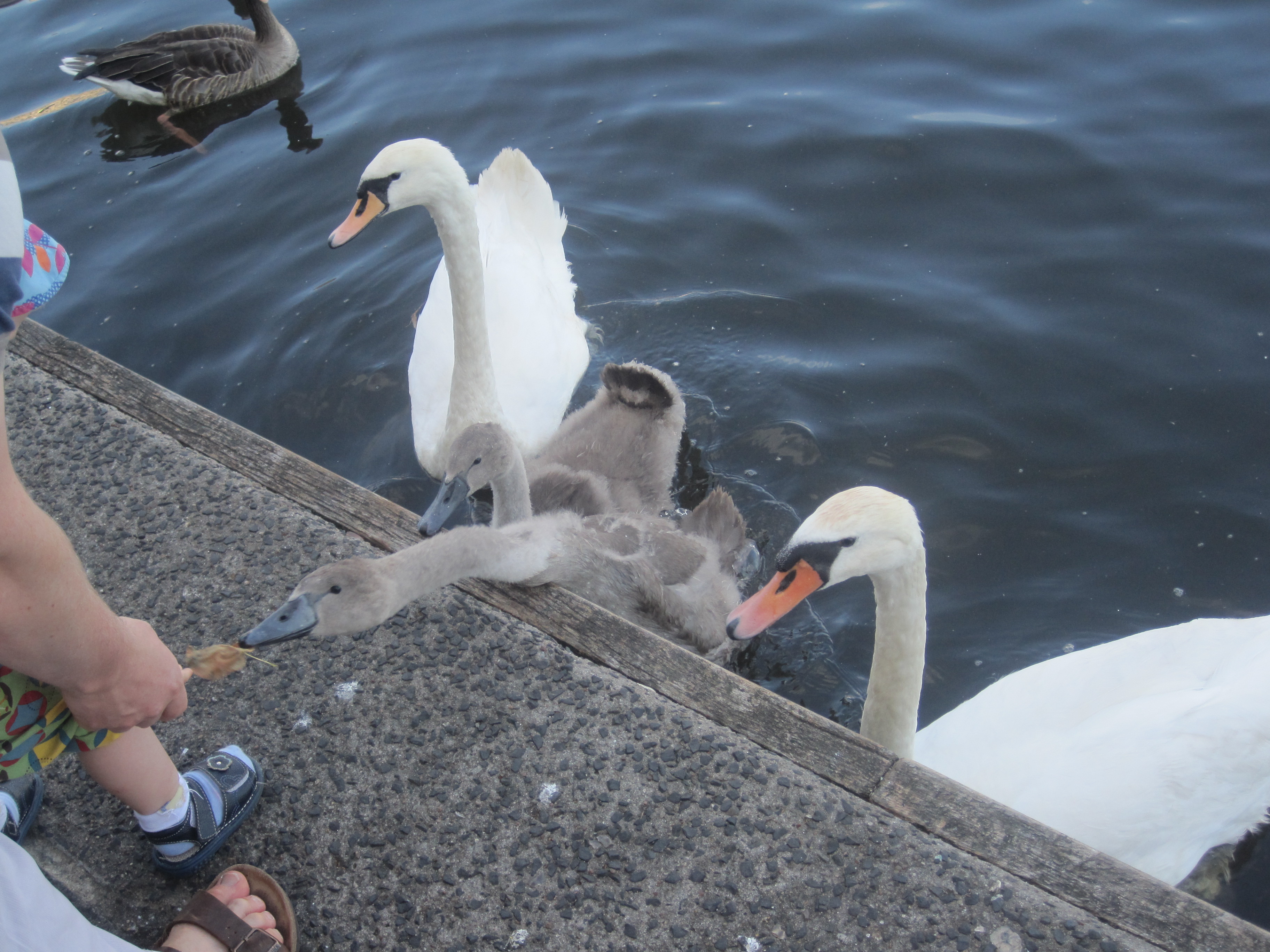 For lunch we bought some Parisian Frikedelle (meatball sandwiches with a delicious tangy relish) and finally headed back to the station where we were to board our train to Berlin. I was really excited as I have heard so much about the city, including the fact that it is meant to have a brilliant night life. Hamburg was a perfect introduction to Germany and we were eager to see what this next city had to offer.